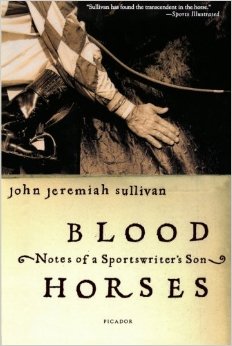 22 Jun

2015 Equestrian Summer Reading List

Yes, it's that time again – time to break out the books for the summer! Below are my 'equestrian reads' recommendations, as well as a look at my own list!

My Recommendations

Turning for Home, by Natalie Keller Reinert
In this 4th book of the Alex and Alexander series, Reinert focuses on off-the-track Thoroughbred adoption. Main character, Alex, retires her beloved The Tiger Prince and retrains him as a riding horse. Even amidst this good deed, however, Alex's name is being tarnished by the anti-racing world, so she and Tiger join together to prove her commitment to and advocacy for ex-racehorses!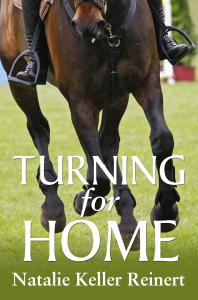 Jan Neuharth's Hunt Country Suspense Novels
There are three books within this series: The Hunt, The Chase, and The Kill. These books take place in Middleburg, Virginia, and feature the elite foxhunting set, but all the riches in the world can't save these characters when murder comes to town! This was a fascinating series, and I highly recommend it, especially if you want to see how the wealthy equestrian set lives.
Blood Horses: Notes of a Sportswriter's Son, by John Jeremiah Sullivan
I read this book two summers ago and was intrigued by the layers in which Sullivan writes; the past and the present are so intertwined – it's seamless.
"Sullivan has written a strange amalgam of a book: part personal reminiscence; part bittersweet elegy for his father, sportswriter Mike Sullivan; and part wide-ranging investigation into the history and culture of the horse, particularly the Thoroughbred racehorse. Spurred by his father's recollection of Secretariat's Kentucky Derby victory in 1973, the author devoted two years of intensive reading and travel to understanding the various aspects and allure of Thoroughbred racing."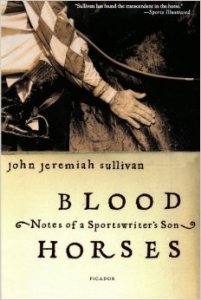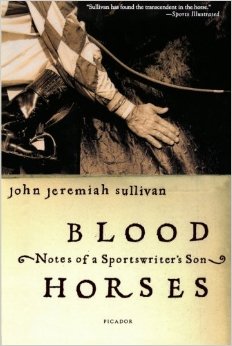 What's on My List?
Merryland, by Josh Pons
Wait a minute – wasn't this on 2014's Summer Reading List? It was – good memory! I'm including it again this year because I am about 75% through right now and am loving it! Pons covers two years in the life of his family's racehorse training barn, Merryland, located in Hydes, Maryland.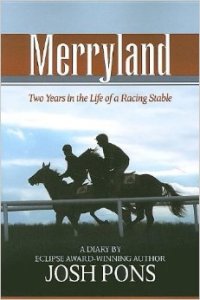 Country Matters, by Michael Korda
As you may know from Friday's blog post, I'm reading this one by Michael Korda and am thoroughly enjoying it as well. I'm about 25% into it, and can totally relate to life on a fixer upper farm. His farm was definitely in worse shape than mine, but his renovation budget is decisively bigger. So far, the book is pretty hysterical.
Ride Every Stride, by Amy Maltman
"What if you ran away from your past to pursue your dream, only to have that same dream bring you face-to-face with the very demons you hoped to escape? For Jed Carver, the answer is simple—ride every stride until the dream comes true, no matter what obstacle he must clear.
Jed is a secretive young man with a mysterious and troubled history. After hitch-hiking across Canada, he lands a job in an Ontario A Circuit barn with the ultimate goal of competing for his country. In this privileged world, he finds friendship, success, love, and a ruthless enemy who is determined to ruin show jumping's rising star."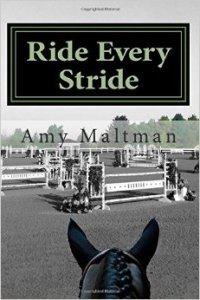 Middleburg Mystique, by Vicky Moon
Does Vicky Moon sound familiar? She should as she wrote Equestrian Style, the book I've been obsessed with for the past six months. In Middleburg Mystique, we take a look at "Horses, hunts, lavish parties, elegant estates, murders, riches, and rivalries. Take a peek inside its gates where you'll discover the people and home-places that have made this horse-crazy village in the foothills of the Blue Ridge Mountains internationally famous."
Sounds like a good one to pair with Jan's Hunt Mysteries!