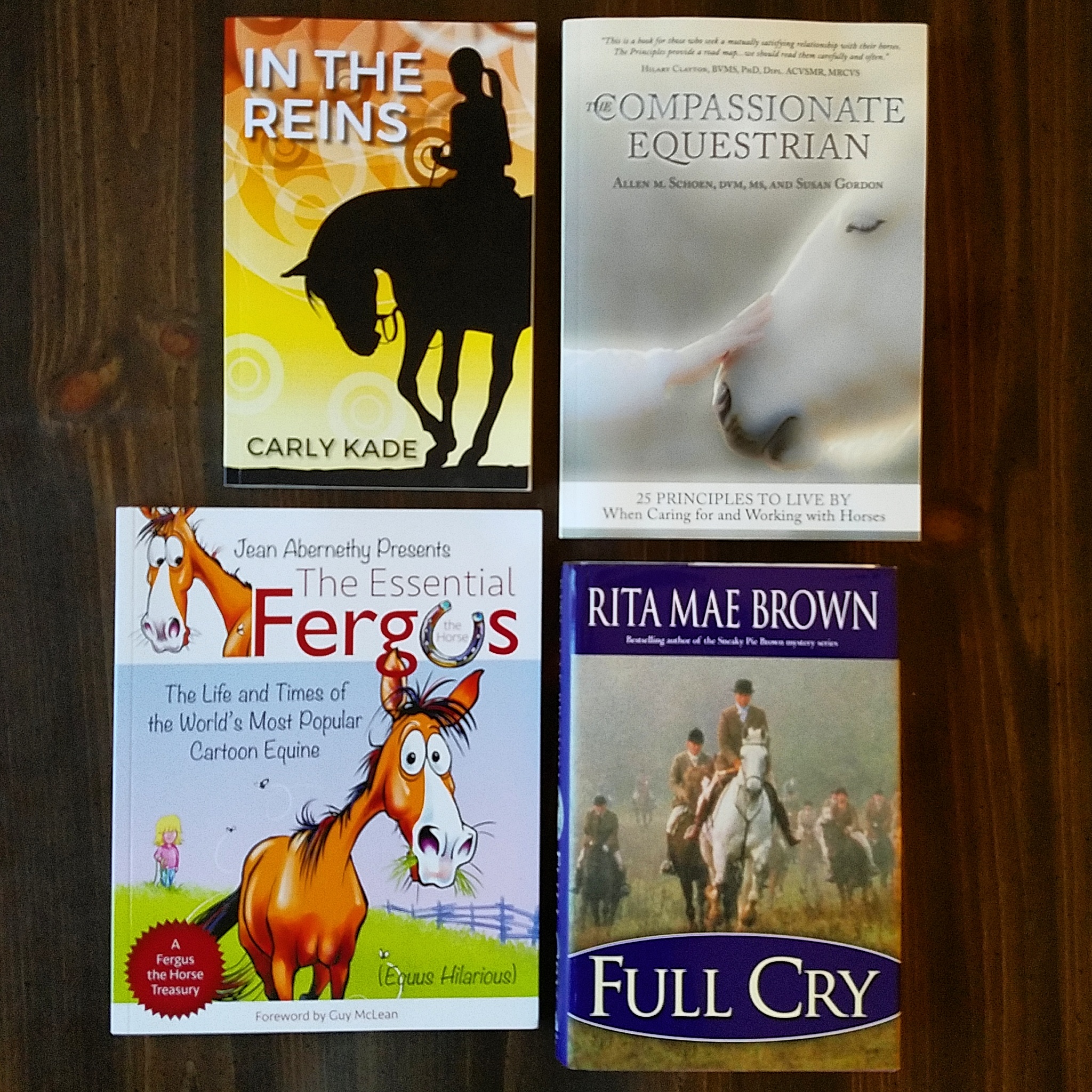 08 Jul

2016 Equestrian Summer Reading List

There's nothing I love more than a good Summer Reading List – hope you do too!! As always, I have a bunch of books in queue – some I've just finished, some in line to be read next. Below are a handful on my list; I probably won't get through all of them this summer, but that's what Fall Reading Lists are for! And as always, full reviews will be posted later as I finish each.

The Compassionate Equestrian, 25 Principles to Live by When Caring for and Working with Horses
By Allen M. Schoen, DVM, MS, and Susan Gordon
This one looks so informative. As a horse person, I'm always looking to learn more about my favorite animal, and they have so much to teach us!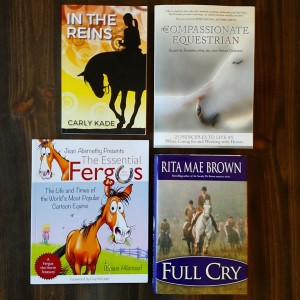 The Essential Fergus, The Life and Times of the World's Most Popular Cartoon Equine
By Jean Abernethy
This one looks HYSTERICAL! Can't wait to dive in!
In The Reins
By Carly Kade
I just finished this one earlier – check out my review here and Carly's Q&A here. This one is Carly's first novel, and you will not be disappointed!!
Rita Mae Brown's Foxhunting Series
I am currently on the third of nine (I believe) in Rita Mae Brown's "Sister Jane" foxhunting series. I'm so angry it took me so long to discover these! The one I'm reading now is Full Cry, and then it's onto the fourth, The Hunt Ball.
The Private Passion of Jackie Kennedy Onassis: Portrait of a Rider
By Vicky Moon
I have been trying to get a hold of this one forever, but it's always listed on Amazon for $$$! I kept searching though, and found one reasonably-priced on ebay – success!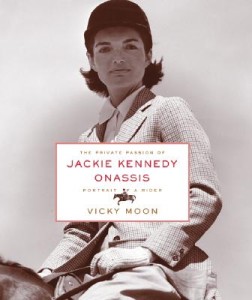 Saratoga Stories: Gangsters, Gamblers & Racing Legends
By Jon Bartels
It wouldn't be a Laurie Berglie – Maryland Equestrian Reading List without including at least one horseracing-themed book! And it's perfect timing too since the racing world is gearing up to head to "The Spa" for the summer.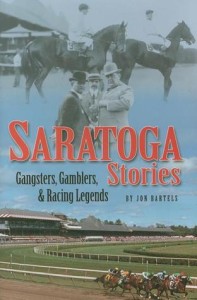 What are you reading this summer? If you are looking for one more recommendation, I will shamelessly plug my own novel, Where the Bluegrass Grows!