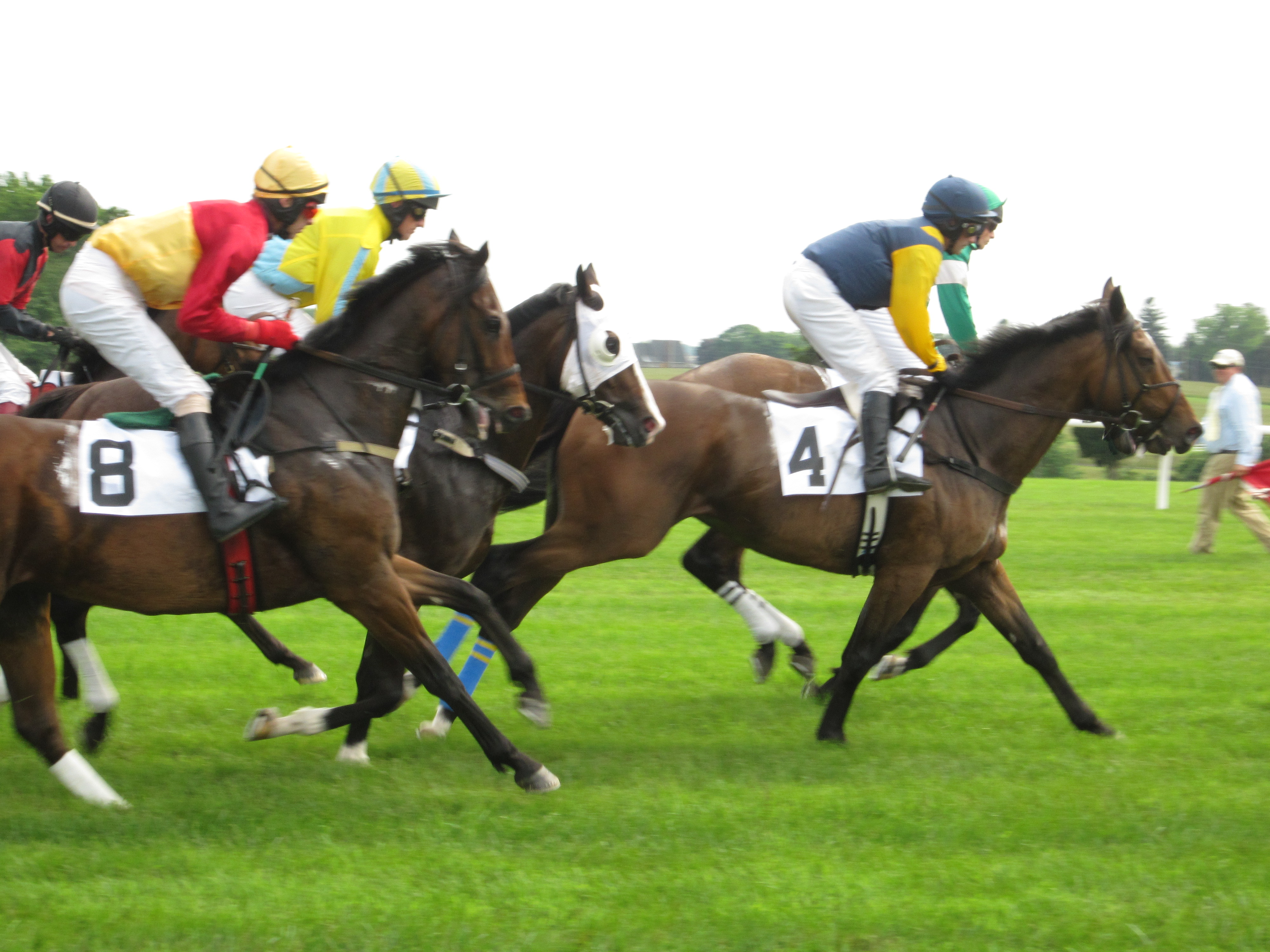 27 Jul

A Day at the Fair Hill Races

While I have attended quite a few horse races in my life, I had never been to a steeplechase. Well – I was able to cross that off my horsey bucket list on May 26th!

James and I, joined by my sister Kim and her boyfriend Kyle, ventured out for the Fair Hill Races at, you guessed it, Fair Hill! My BESD/Preakness babysitters, Susan and Zach, always reserve the perfect tailgating spot and since we were all available this year, we lathered up with sunscreen, packed a cooler full of food and drinks, and hit the road. From our spot we had a front row view of the course, and we were situated perfectly between two brush jumps.

Feeling a little out of my betting element, I decided against putting any money on the horses in these races. I don't follow steeplechasing at all, so any bets I made would have been completely blind. Instead, I let James do a little gambling since he missed both BESD and Preakness, (he was shooting weddings both days), and I just sat back and soaked up some sun!

One of my favorite parts about the day was watching the outriders, or whatever they're called at these events. Most of them were on absolutely stunning greys, (so you know they caught my eye!), and all, (except for one who wanted so badly to run in the races himself), were incredibly well-behaved. One in particular would just lope along with his rider without a care in the world. If I had unlimited funds (ha!), I would have offered his rider some serious cash for him – he was literally perfect!

The last race of the day was a timber race, so it was longer and run over the timber fences instead of the brush jumps. I found it interesting that steeplechasers are older than flat racers, meaning they have much longer careers. A flat racer's career could easily be finished by 3 or 4, and I saw some steeplechasers that were 9 and 10!

All-in-all, it was a great day…the weather was perfect, as was our company. I would definitely like to go to another steeplechase sometime…although flat racing is still my first love!