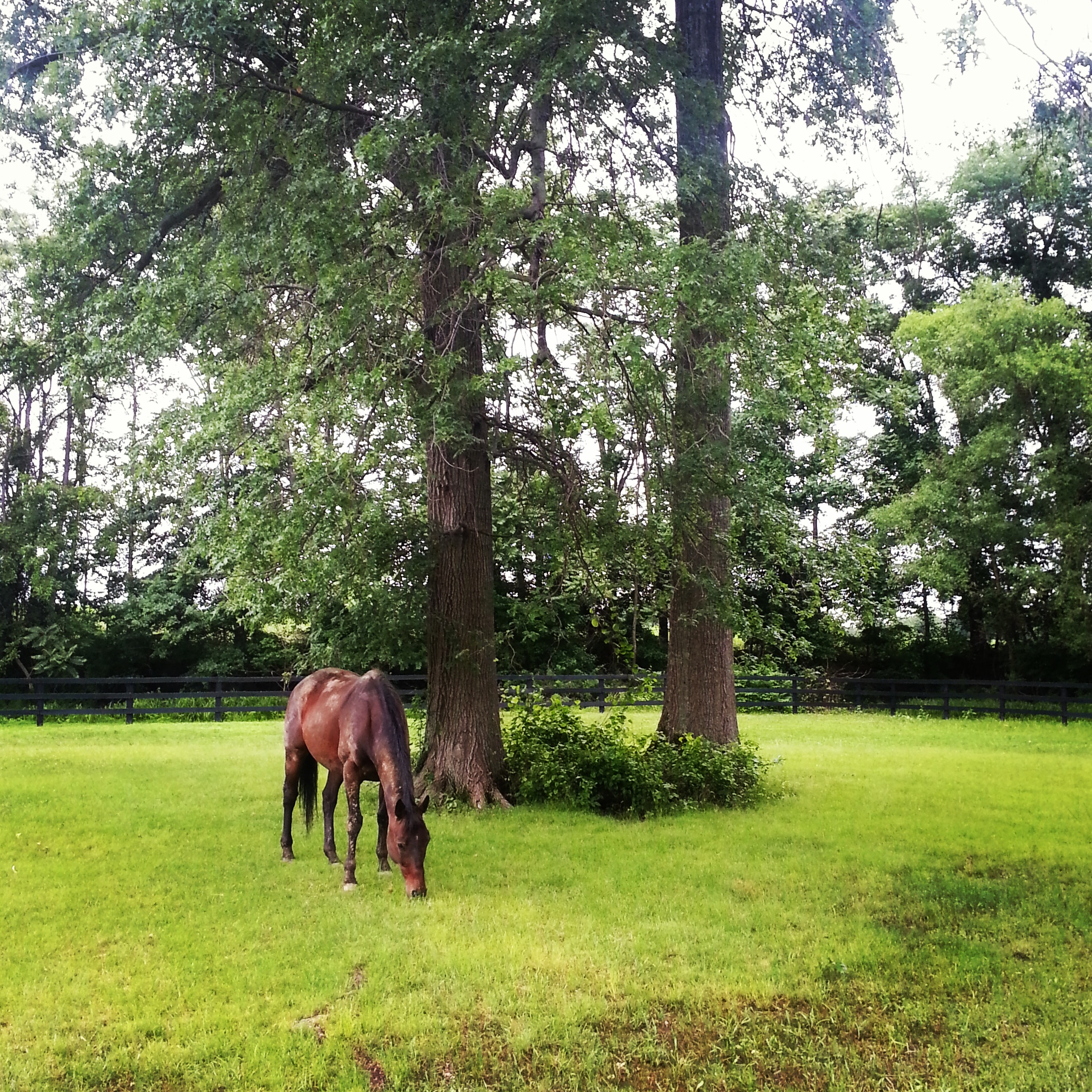 10 Jun

A Day in the Life – Summer Edition

A few months ago, I posted the Winter Edition of 'A Day in the Life' on my small farm. Now here's the summer edition!

7:30 am – I'm usually out about this time to feed and water my kids. After I give everyone (Misty, Takoma, and Bailey) their grain, I put fly masks on, fly spray everyone, and let them in their pastures. Misty and Takoma go into the side field together, and Bailey goes into his back field.

I go around with the wheelbarrow and pick up manure. When the weather is nice, the horses like to sleep outside, so their stalls aren't very messy.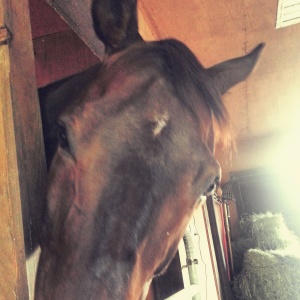 12:00 pm – At noon I take an hour lunch break. I always call this a 'working lunch' because I don't actually sit and eat, (I eat at either 11:30 or at 1:00 at my desk). I take Izzie for a walk, check on the horses, give them more water, and get their grain ready for the evening. Depending on the day, I may hop on our zero-turn tractor and cut some grass.
5:00 pm – After I sign off, I feed Izzie, add water (and a pergolide pill) to Takoma's grain, and head outside. Izzie goes into her yard, and then I feed the horses, pick all 12 hooves, muck some more, and get grain ready for the next day. I leave their pasture gates open, so after they're finished eating, they go back out for more grazing.
I enjoy riding in the evenings, so if I'm riding, I'll tack up around 6:00 or so, depending on the heat. The hotter it is, the later I ride! If not, I'll muck their pastures – I typically do this every other or every third day.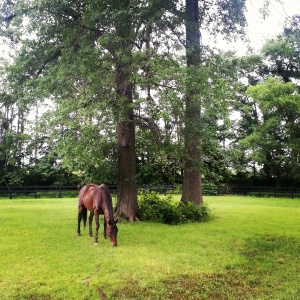 9:30 / 10:00 pm – Sometime between 9:30 and 10:00, I'll go outside and bring my kids in for the night. Takoma gets a third meal at this time. She came out of the winter very skinny, unfortunately, so she gets another helping of grain as a 'midnight snack.' They each also get a small flake of hay, as well as a handful of treats for being good kids and coming in when I call!
Before I go to bed, I will check on them via the barn camera my husband installed.
All-in-all, my summer routine is much easier, I think, because I'm not throwing as much hay and mucking so much per day. Since the horses are in their pastures, the mucking is spread out pretty evenly over the course of a few days. Also, the weather (minus just recently) is drier, so I'm not trudging through thick, disgusting mud, NOR am I layering on every article of clothing I own before even going outside! Shorts, a t-shirt, a hat, and my muck boots is my typical summer uniform. Love it!