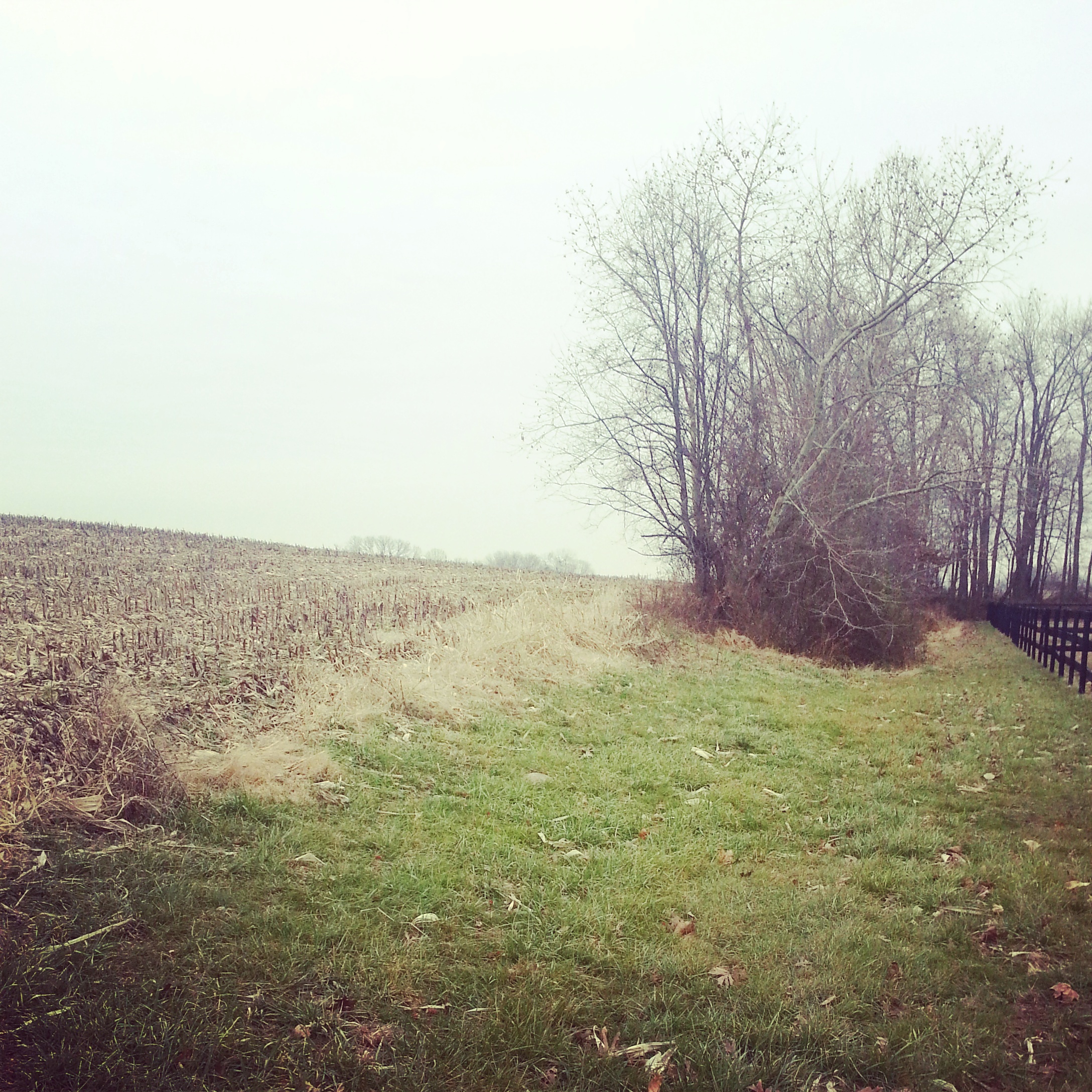 09 Jan

A Day in the Life – Winter Edition

A few of my readers have specifically asked about life on my farm, and how I manage everything during the winter months. So here goes!

7:15 am – I am not a super early riser, but I need to take care of the horses before I sign on for work. I know 7:15 is hardly early, but some days it feels like it! I feed Izzie while I chug cereal, and then she goes out in her yard while I feed the horses. During the winter, I prepare Takoma's beet pulp and Traveller's hay helper the night before (my kitchen is full of buckets!). Additionally, I add water to Takoma's grain right before I go out in the morning, so I end up carrying three separate buckets.

The morning routine (during the winter) consists of feeding Misty (just grain with her hoof supplement), Takoma (grain and beet pulp), and Traveller (grain and hay helper) in their stalls and then throwing a bunch of hay in the ring or dry lot area. While they're eating, I muck stalls. I do no lock them up – they have free rein all night. Typically, Trav and Kom sleep together in a stall, and Misty stays in hers. Because my stalls are huge and none of my horses are fighters (and Trav and Kom are so old), I don't worry about anyone getting hurt or being pushy. Misty will pin her ears occasionally, but all of my horses are easy-going and pretty respectful of each other.

8:00 am – I sign on for work with coffee or tea in hand! I work from home and am so grateful for my job and flexibility!!

12:00 pm – At noon I take an hour lunch break. I always call this a 'working lunch' because I don't actually sit and eat, (I eat at either 11:30 or at 1:00 at my desk). I take Izzie for a walk, check on the horses, give them more water, more hay, and get their grain/hay helper ready for the evening. I also muck again.

4:00 pm – Trav and Takoma both get hay helper at night, so an hour before I sign off, I bring their buckets into the kitchen and add water.

5:00 pm – After I sign off, I feed Izzie, add water (and a pergolide pill) to Takoma's grain, and start getting dressed – which takes quite a while these days with all the layers I have! After Izzie's done, I let her in her yard, and then feed the horses, put out hay, pick all 12 hooves, muck some more, and get grain ready for the next day. I also check and/or change blankets, depending on the weather.

With the addition of my heated water bucket, I am no longer carrying multiple gallons (milk jugs) of steaming hot water back and forth! Seeing a bucket of completely unfrozen water every morning makes me feel like winter is my b*tch!

8:00 pm – At approximately 8 pm, (this varies), I head outside again for one last check on the horses. I give treats, check water, and give each horse a tiny flake of hay. Misty is young (10) and an easy keeper for a thoroughbred, but the old guys have had difficulty keeping their weight on recently. I don't have (nor do I like) round bales, so I try and feed around the clock, even if it's only small portions at a time. This keeps them eating, which in turn keeps them warm.

For the rest of the night until bed, I check on them via the barn camera my husband installed. The last thing I do before saying goodnight is preparing the hay helper and beet pulp for the next day.

So that's it – pretty glamorous, huh?

My summer routine is much easier, thankfully, but that's another post. I hope everyone is keeping warm on these cold, snowy January days! Hurry spring!