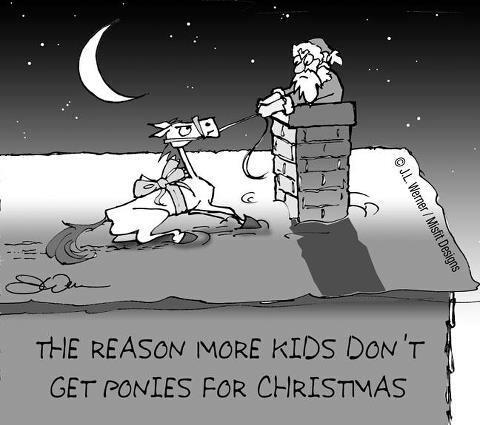 21 Dec

A Funny Merry Christmas

As it always seems to do, life has gotten a little busy recently! I finished up my shopping a few days ago but still have a ton of wrapping to do! What I haven't spent time doing, unfortunately, is riding. The weather here in Maryland hasn't been too pretty (rainy), and since I don't have an indoor, it's been hard to be consistent with the Mystique.

But – in the meantime and in the spirit of the season, I wanted to share some horsey Christmas cartoons I've come across. I've also included a picture of my beautiful girl, Izzie, kissing Santa!

I hope you all are ready for Christmas and are enjoying spending time with friends and family!