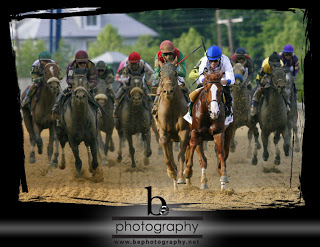 23 May

A Preakness Picture

I will have a few more Preakness-y posts to follow…but couldn't resist sharing this one picture. My husband and I both attended Preakness this year – I as a spectator at The Top of the Stretch and James shot the event for his agency, Zuma Press.

Below is one of my favorite pictures of the winner, Shackleford, about to cross the wire.

Note to self – if you want to stay clean, be a frontrunner and hold onto the lead!