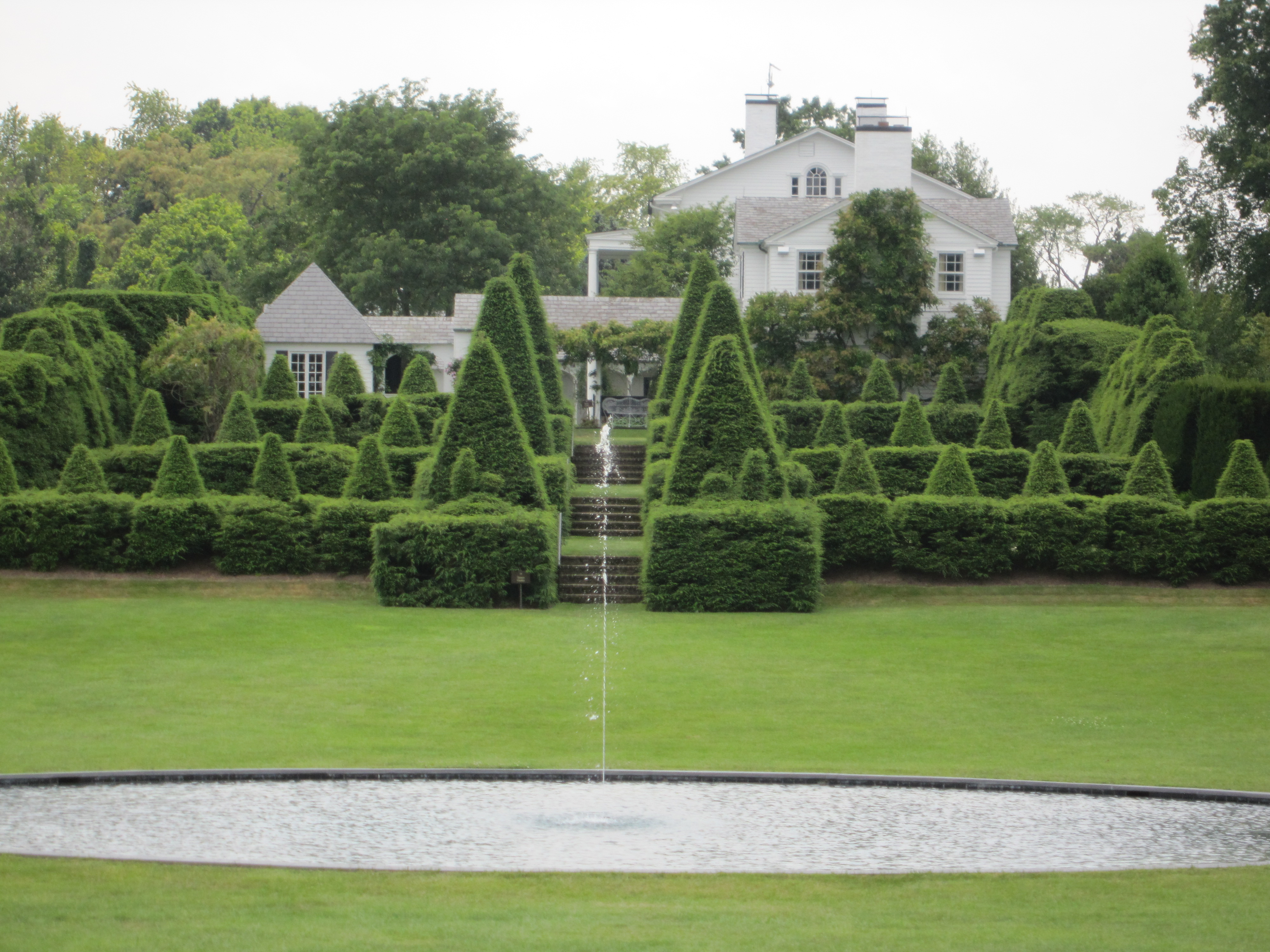 05 Aug

A Tour of Ladew Gardens

Since James and I went on a cruise back in March, and have a few long weekend type vacations planned for the rest of the year, we decided to keep our anniversary celebration low key. We celebrated 7 years of wedded bliss on July 4th.

Some people find this strange, but James and I rarely exchange gifts. We really don't need anything and have everything we want (I have Misty…James has me…it's win-win!)…so instead of spending money on random things that clutter the house, we splurge and go out to fancy restaurants a few times a year. We gave our favorite, The Milton Inn, a break since we had gone in April, and went to The Oregon Grille instead. We ate there last year and thoroughly enjoyed it, and this year was just as nice.

The 4th was on a Wednesday, so I took the rest of the week off, and we enjoyed a "stay-cation." On the 5th, we coated up with sun block and ventured out to Ladew Gardens in Monkton, Maryland. It was over 100 degrees that day, but since I was off and there wasn't anything else to do, we braved the heat and headed over to Ladew.

I had been to Ladew, a topiary garden and manor house, when I was really young (maybe 7?) and loved the horse-themed grounds and house, but I couldn't remember much more than that. Knowing that James would find the place as beautiful as I would, we purchased our tickets and began the walking tour through each of the 20 gardens.

Every single garden was breathtaking…and the pool in the center of the property is perfection. How we managed to NOT throw ourselves in on this hot day is still a mystery to me. The house tour is guided by a docent, and as soon as we entered and looked around at Harvey S. Ladew's cherished belongings, I just knew that I was being reunited with my long lost uncle!!

Harvey loved horses and was very into foxhunting and hunted all over the country and Europe…and his house reflected this. Everywhere you looked, horse/foxhunting themed pictures, wall paper, plates, sofas, and figurines abounded! And his favorite horse was none other than a GREY gelding called, The Ghost. Excellent taste, if I do say so myself.

Originally from New York City, Harvey purchased this Maryland property, known as Pleasant Valley Farm, in 1929 because it bordered the Elkridge-Harford Hunt Club. In the 1930s, he renovated the house by adding multiple wings, and expanded his gardens until it was, according to the Garden Club of America, "the most outstanding topiary garden in America."

After the house tour, James and I headed to the small café for drinks. The café is currently housed in what used to be the stable; the stalls are still intact and tables and chairs have been placed there for diners. LOVE!

If you haven't been to Ladew Gardens, plan a trip there ASAP! However, I would recommend going when it's just a little cooler outside!