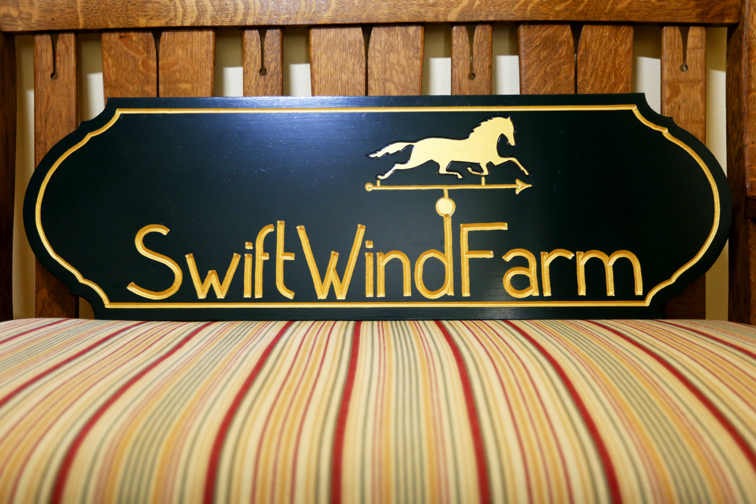 23 Jun

B.C. Signs

B.C. Signs was recommended to me by my friend, Sherri, the owner of Swift Wind Farm. When she worked with the husband and wife team more than a year ago to develop her hunter green sign, Sherri raved about their professionalism and high quality craftsmanship.

"B.C. Signs is a company which creates unique handcrafted signs – routed, hand-carved, and gold-leafed with hand-painted artwork. We specialize in bas-relief sculpture for truly one-of-a-kind signage, as well as special commissioned items including carved wooden doors and wall panels. We offer a full line of wooden signage for every purpose and every price range."

James designed the sign itself, and then I sent the image off to B.C. (which stands for Billy and Carol) who replicated everything perfectly. The sign was solid, heavy, and beautiful crafted, and I literally jumped for joy when it arrived. B.C. Signs, thank you SO much!