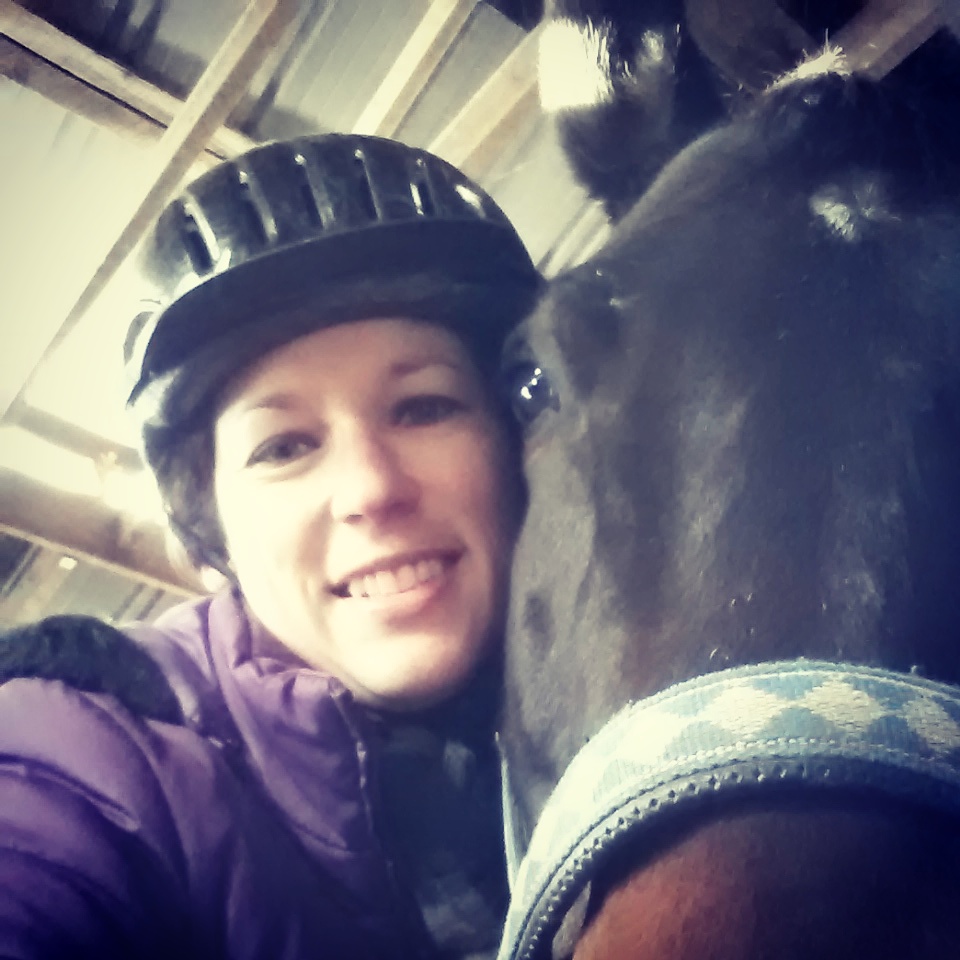 24 Nov

Bailey's First Lesson

After owning him for almost eleven months, Bailey and I finally had our first lesson together. Everything seemed to be against us this year – the weather, his ongoing lameness issues, etc., but we have prevailed! We had our first lesson with my trainer, Cindy Napravnik, the mother of the amazing jockey, Rosie Napravnik, a week and a half ago.

Since Bailey and I are both really out of shape, Cindy took it easy on us. She mostly just wanted to watch him go, see what his trouble spots were, and give us some 'homework.' Cindy rode Bailey when I tried him out, but that was last December. The first thing she said was, "I don't remember him being so handsome – what a gorgeous boy! He has a beautiful head and neck." Bailey was like, of course I'm handsome, Aunt Cindy!

While Bailey (like me) is pretty uneducated about going on the bit and in a correct frame (we both have hunter backgrounds), he (like me) has some of the basics, and he is very willing. Cindy was giving me instructions at both the walk and the trot and Bailey was totally into the lesson – chewing on the bit, etc., and Cindy was impressed! She could tell that he was thinking and really trying.

At the end, she asked me to canter in both directions just to see how he did. I was a little nervous because we hadn't cantered since the end of April, before he went lame. Well, I shouldn't have been nervous – Bailey was perfect. He got his left lead immediately. He missed the right lead at first, (it was my fault), but got it the second time. Cindy said, "I wish I had a video for you to see this – he's so fancy!"

Needless to say, I was on Cloud 9 by the end of the lesson; Cindy is really excited about my future with Bailey, and thinks he's going to be a great partner. She said, "I see some ribbons in your future next year!" Woo! Now if only the weather would hold out (and it won't) so I can train some more!