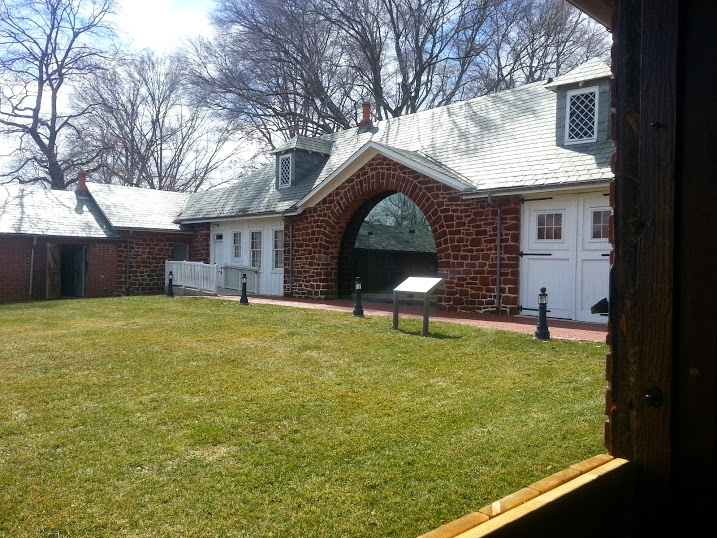 01 Apr

Belair Stud

About two years ago my brother-in-law and fellow racing aficionado, Kyle, gave me a book called, Belair Stud: The Cradle of Maryland Horse Racing, which I read and thoroughly enjoyed. It was very enlightening as I had no idea that Belair Stud was not only located in Maryland, but was one of the most (if not the most) prominent and influential racing stable in America.

The initial stable and breeding farm was founded by Provincial Governor of Maryland, Samuel Ogle, in 1747. In 1898, the property was sold to James T. Woodward who built large new stables in 1907. On his death, he left the property to his nephew, William Woodward, Sr. under whose direction Belair Stud became a major racing and breeding operation during the 1930s, 40s, and 50s.

It is thanks to Woodward that the farm produced some of the greatest racehorses in the United States. He was part of a syndicate of breeders who purchased Sir Gallahad III in France and brought him to America. However, Woodward's most famous horses were father and son Triple Crown winners Gallant Fox (in 1930) and Omaha (1935).

After Woodward's death, the property was sold to a developer; however, the barn and mansion still stand and are owned by the City of Bowie, Maryland.

Two weeks ago, James and I were in the area and had a few hours to kill. I remembered the stable was nearby and as luck would have it, they were open. The museum was fascinating and displayed a variety of memorabilia. As we walked through the u-shaped barn, we imagined how everything must have looked more than 80 years ago when two Triple Crown winners called this place home.