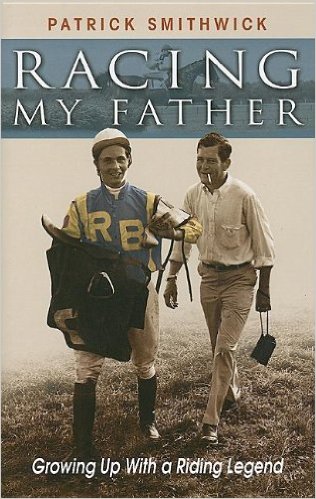 17 Dec

Book Review: Racing My Father

Like most people, I love reading books that are local to my area, and Patrick Smithwick's Racing My Father is exactly that. The majority of this book takes place in Maryland hunt country, at Pimlico Racetrack, and the surrounding areas where steeplechase meets are held.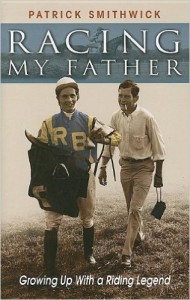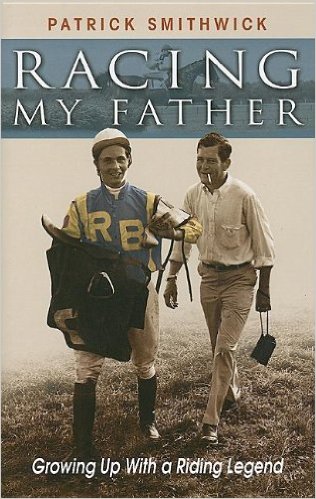 A memoir, my favorite genre, about growing up with a riding legend, Smithwick begins with his childhood, remembering 'doing light with Pop.' The readers get an inside look at how his father, champion steeplechase jockey, Patrick Smithwick, Sr., prepared for his races and the tricks he'd use in order to make weight. A tall man for a jockey, making weight was sometimes difficult, and Smithwick remembers numerous car rides with the heater on high and the windows rolled up tight.
As with any family in the horse industry, Smithwick got his start riding at a young age. He showed in Pony Club and hunted with the family for the Elkridge-Harford Hunt. When he was a little older, he began helping his father ride and train their steeplechase and flat racehorses, which, of course, led to him riding in races himself. While Smithwick knew that race riding would never be his life, he enjoyed his time in the saddle and found much success.
By the time Smithwick entered his twenties, chapters around him began to close. The first one to shut was his riding career. College came and then his career as a journalist forced him to move to Maryland's eastern shore. Not long after, his Pop was diagnosed with cancer.
After he loses his father, Smithwick is forced to evaluate his life, his future, and figure out how to live without the greatest man he's ever known. This memoir is poignant and powerful – I highly recommend it. I am going to pick up his second book, another memoir, Flying Change. Look for that book review in the future!