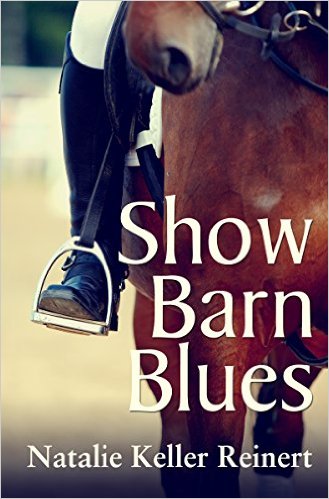 10 Nov

Book Review: Show Barn Blues

Natalie Keller Reinert is one of my favorite equestrian authors. I recently interviewed her for Horse & Style Magazine because she is just so cool, and everyone should know! Reinert's most recent book is Show Barn Blues; I finished it about a month ago and loved it from beginning to end.

In SBB, we meet Grace, hunter instructor and owner of Seabreeze Equestrian Center located just outside of Orlando. When Grace opened the doors to her stable, she was one of many local farms. Now, about a decade later, she is the last man standing, essentially. Developers have poached her colleagues' land until one by one, each has sold and moved to more rural areas.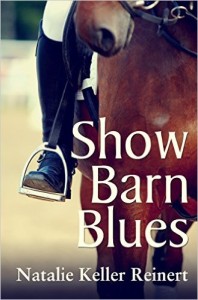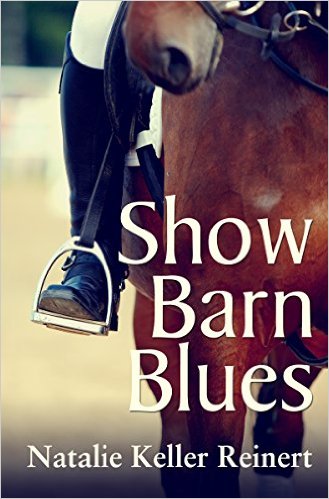 "That's how I knew that the new golf club that was going in across the highway from him had managed to change their zoning from agricultural to residential, and that the land behind him had been changed from agricultural to protected wetland…Now his twenty acres would be next – maybe a shopping center with a new Publix, a Subway, a dentist, and a hair salon, a carbon copy of the one five miles down the road…It was enough to make a farm girl sick."
But Grace isn't one to quit. Her land was given to her by her grandfather, and she worked hard to build it into the equestrian center it is today. She has made her money working with adult amateurs just like Missy.
"But Missy's parents hadn't been able to afford an A-circuit level horse when she was a kid. Missy's husband, twenty-five years later, could. Missy, like so many of my students, was just trying to capture her childhood dreams of showing and stardom."
As each neighborhood stable closes its doors, Grace is hit with the reality that times are changing. The area is becoming more commercial, which means more tourists and less paying students. What Grace needs is a new business model, and new boarder, Kennedy, is just the motivation she needs to make that change.
"The door rattled and Kennedy came bursting in, full of all that life and energy I barely knew how to deal with most days. Quitting her office job had been like a tonic – now her face was bright and animated and her limbs seemed to fly around the room in a permanent Muppet flail. I found her equal parts exhilarating and exhausting."
I know I say this after I finish each of Reinert's novels, but this one is my favorite. I really like Grace, I get Grace. I live in an area that's pretty rural with plenty of farms in all directions; however, the developers are right on our heels. In almost three years since I moved out of townhouse suburbia to my small farm, I've seen multiple developments, (houses as well as shopping centers, etc.), pop up within about a ten to fifteen minutes' drive. It's scary. What if they keep encroaching? What if my neighbors start selling their land? Will I feel like I need to move? Or will I pull a Grace, say, to heck with all of it, and stay put?
This book is a beautiful reminder that the wilderness that all of us take for granted everywhere is on thin ice, and we need to be diligent and fierce in order to protect it.
"I thought about it. I thought about the cool wind roaring through the pine trees, and the exciting rumbles of thunder as the storm slowly approached. I thought about the fresh air in our faces and the excitement in our fresh horses, dancing down the path as the sky above turned black. I thought about the gallop back to the barn, shrieking with laughter as we dodged the raindrops and tried to beat the first bolts of lightning. It all reminded me of being a kid again, of wild days in a wild Florida I thought had disappeared."
As you can probably tell, I highly recommend this book! And here is a link to Natalie's personal blog if you want to know more about her writing and future projects! Next on my list is the first book of her eventing series, Ambition!