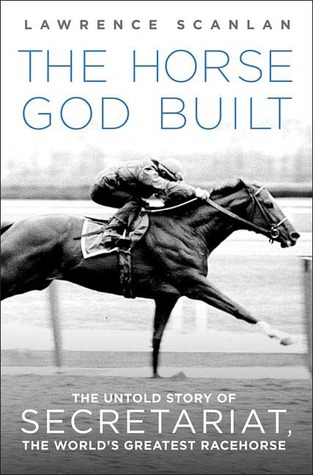 12 Apr

Book Review: The Horse God Built

I received The Horse God Built from my brother-in-law, and fellow horseracing fanatic, for Christmas. If there's one thing I love, it's Secretariat. I reviewed William Nack's book about him here, so I was overjoyed to read this one by Lawrence Scanlan.

This book differs from most about the notorious Big Red because it focuses on the true unsung hero of the Secretariat story, his groom, Eddie "Shorty" Sweat. Eddie was the groom of all grooms. The groom by which other track professionals measured themselves. Scanlan does his due diligence researching this man, who was by all accounts, a humble, generous, simply charming human being.

Sadly, the groom is the lowest rung on the ladder that is the racetrack, and rarely do incentives and recognition drift down that far. But none of that bothered Eddie. He was content to be among his horses, Secretariat and Riva Ridge, especially. As with most who work at the track, the love of the horse is enough to sustain them.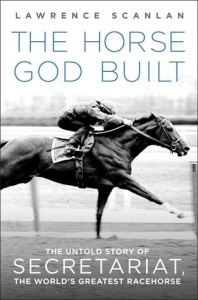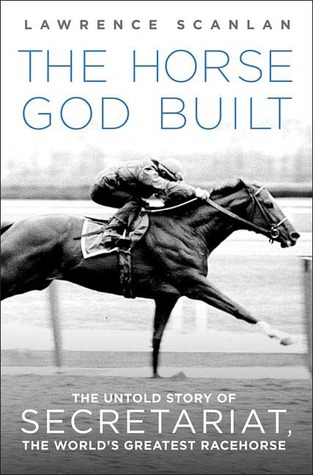 "Eddie Sweat has been around horses most of his life, and he has never come so close to perfection. Everywhere Secretariat has gone, people have wanted to touch him – before the race, after the race, even, on occasion, during the race. Every day for two years, thinks Eddie Sweat, that's been my job: to touch greatness."
"Charlie also said – and this would remain with me – that Eddie set an example for everyone on shed row to follow. Charlie had noticed that Eddie would wash the feed buckets as if he were washing dishes for his own family, and the care and diligence he brought to all his tasks as groom got Charlie to thinking. Maybe I can do better as an exercise rider, I understood Charlie to say. Eddie had that effect on a lot of people, and that list would come to include me."
"He lived his life with horses as if guided by a simple but profound mantra: Love your horse, and your horse will love you. I have thought of him countless times as I brushed my own horse. What would Eddie have done? is a question I often ask myself in response to my horse."
This truly is the "untold story" of Secretariat and the person the great horse loved most, his groom. I highly recommend this book for anyone who enjoys horseracing history!