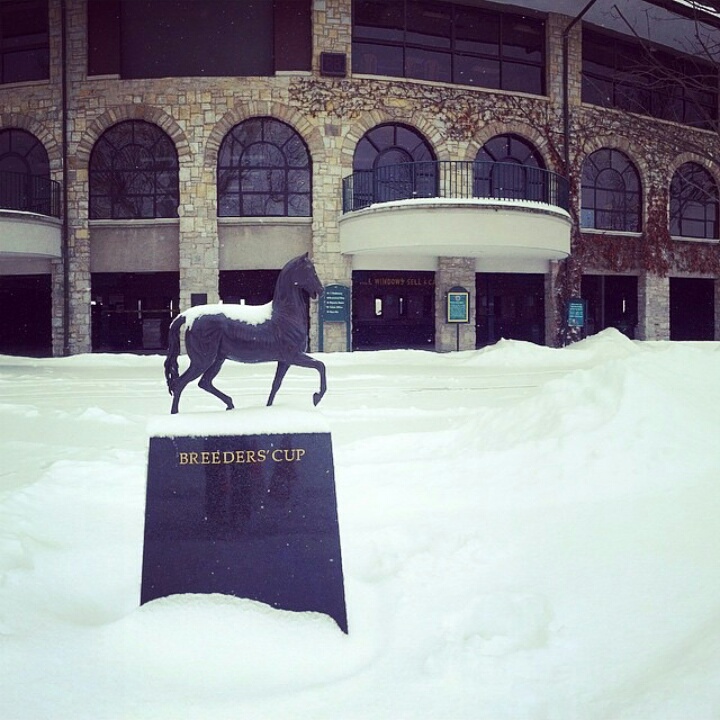 19 Mar

Breeder's Cup Bound

I'm so excited – we are going to Breeder's Cup this year! Since the race will be hosted at Keeneland, and I love any excuse to journey to Lexington, my husband and I, along with my sister, brother-in-law, and friends Zach and Susan, planned a trip.

We were really nervous that we wouldn't get tickets as Keeneland is pretty small compared to the other tracks that typically host BC (Churchill Downs and Santa Anita), but Zach prevailed, and we scored six tix! I can't remember where we're located, but it's climate controlled, which means I can dress without having to worry about the cold.

The races will be held October 30th and 31st, which means the temperatures (which are similar to Maryland's) could be anywhere from the mid-60s and sunny to the low 40s and rainy. I'll probably wear leggings and boots just to be on the safe side, but at least I won't have to plan on a pants suit or anything like that.

James and I are so happy to be going with Kim, Kyle, Susan, and Zach. The six of us are horseracing fanatics, so it will be wonderful to share this (most likely) once-in-a-lifetime event with them. We're renting a house in Lexington that is only 10 or 15 minutes away from Keeneland. Fun times ahead!