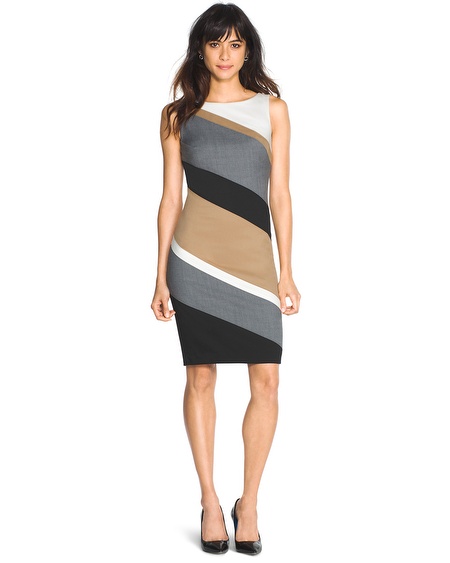 13 Oct

Breeder's Cup Dresses

I think I mentioned before that my husband and I (and sister, brother-law, and friends, Susan and Zach) are heading to Lexington, Kentucky for Breeder's Cup this year. We are so excited that it's only two and a half weeks away!

Last Saturday, my sister and I went shopping for some dresses, and we were able to score some beauties at our favorite place, White House Black Market, (Kim and I like to call it White Horse Black Stallion). Since we are going for both days of Breeder's Cup festivities, we each needed two dresses a piece. One for Friday and a slightly more formal one for Saturday, Classic day.

I was hemming and hawing because I wasn't sure I needed two – I could have made do on Friday with a dress I already have. But then I went to WHBM and decided that Breeder's Cup may be a once-in-a-lifetime experience, so go big or go home. Meaning – buy two dresses!

This is the one I chose for Friday. It's actually a little shorter on me than this model, but I'll also be wearing black (opaque) leggings, so it won't matter. I love it!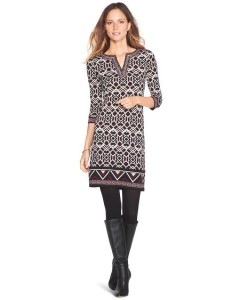 I purchased this one for Saturday. I need to play dress up with this one, because I'm not sure if I should wear black or brown leggings, pumps or boots. (Same with the other dress – pumps or boots are TBD). For once, I actually have a variety of footwear that could work with either, so I'll need to play around with them beforehand.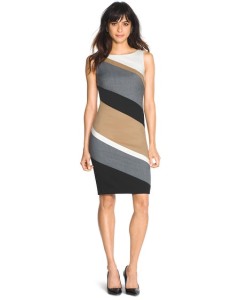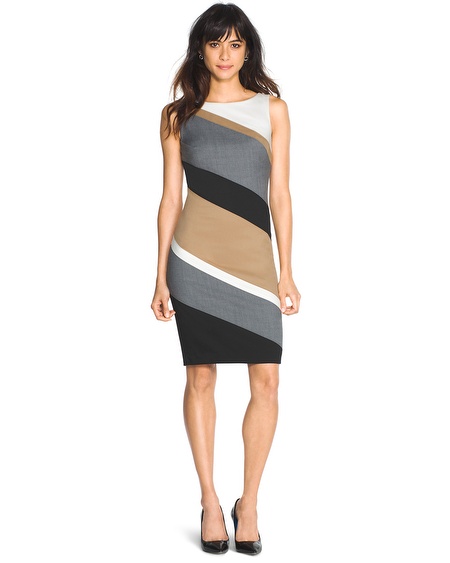 I have my black fascinator that I'll be wearing, but I may pick up another one (or a hat) while in town.
I also tried on these dresses, but ultimately decided against them. The sparkly silver one fit great, but it almost seemed too casual. The plum-colored one was gorgeous, but it felt a little bunchy along my sides just under the belt. A shame because it's such a unique cut!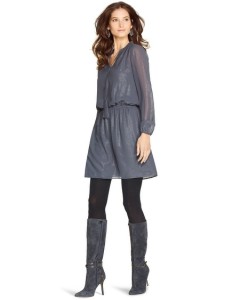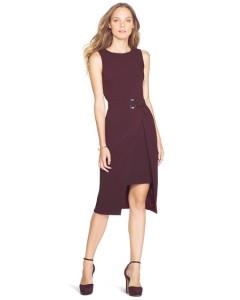 So what do you think I should do with these two outfits? Boots or pumps (and what color)? What color leggings? Fascinator or hat? Way too many decisions here for this not-so-fashion-forward equestrian!!