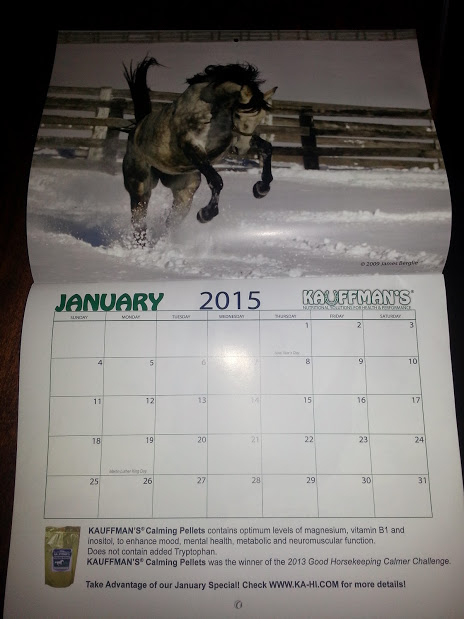 16 Sep

Calendar Girl

Pretty is as pretty does, and Misty does pretty better than most. Actually, that's about all she does these days! A few months ago I received an email from Kauffman's Animal Health advertising a calendar contest, so on a whim I submitted my favorite picture of Misty. James took it during the blizzard of December 2009 – he clearly captured her inner beast!

Of course I forgot about the contest, so I was ecstatic when I received an email notifying me that Misty had won! I just received my calendar the other day and guess who's Miss January?! Yep, what better way to start the New Year then with my model horse jumping through the snow? I'm a proud stage momma – ha!

And yes, you'll notice that Misty is much lighter these days (ahh grey horses!), so I'm glad I have a nice picture from her dappled days.