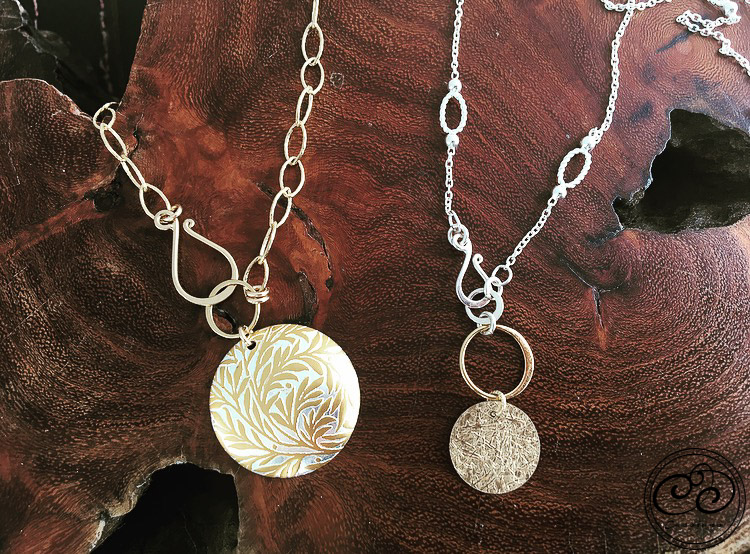 20 Oct

Cassiano Designs Q + A – Part II

Today we're back with Cassiano Designs for a Q&A with owner/designer, Janelle Cassiano!

Do you have a background in jewelry and design?

I believe I have always had an eye for fashion and a natural desire to create. I remember looking at buildings and cars as a young girl and studying the lines and creating designs in my head. It took me many years and the right timing to finally create my own artisan collection. I have no formal training, but I know that design is in my genes. I have plans to learn some new techniques next year that will mix well into the collection.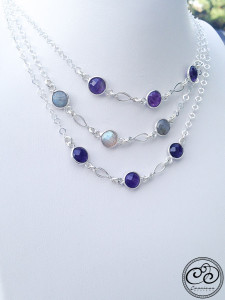 Tell us a little about your designing process.
My design process is fairly simple, yet I laugh knowing I have a perfectionist's eye. My style is classic with a twist of modern. I'm inspired by everything, but I find that my designs are driven by textures, colors, architecture lines, and shapes. Sometimes a new design will come together quickly and quite often my workbench is an organized mess, in which I may look at the components for weeks. And just like that, while working, something will spark an idea and a new design will evolve. I will rework a piece until it looks right and wear it to make sure it lays and feels right. I initially started making jewelry because I was enamored with wire wrapping with a classic style that I would wear.
How has your love of horses influenced Cassiano Designs?
Most people can tell you their passions and for me, horses are still my first passionate love, and now I can also say, the desire to create is a passion that flows from me. At one time, I thought I would be a horse trainer. I will always have that love and instinct and even now, every time I see a horse event, my heart skips a beat. Just like my other designs, they come to me when I have thought about and dreamt about it enough and finally create a piece that I connect to. My designs are always mixed with love and a classic feel. The Tesoro pieces connected me back to the world of horses, and I hope you love them as much as I do.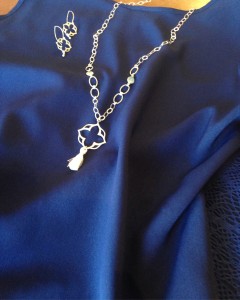 What's your vision for Cassiano Designs? Where do you see the company in five years?
My vision is to create classic jewelry for all the passionate, stylish, successful, and modern women out there. In five years, I will have continued to design jewelry that is classic but "everyday wearable," along with adding a higher-end special occasion line. Additionally, I have dreams of designing shoes and handbags.
Do you have a favorite piece or particular collection that seems to speak to you?
I have thought about this question quite a bit, and I don't think I can pick just one piece. I just released a Fall 16 Collection and the Tesoro Collection, and I love all the new designs! Of course, there are certain pieces, such as the Treviso necklace, Pasha necklace, Carson necklace, and Jenna earrings that hold a special place in my heart. These are some of my first designs, and I feel like they anchor my style and should be a staple within everyone's jewelry collection.
What are five fun facts you'd like your customers to know about you and your company?
When I was younger, I trained cutting horses and thought I would train horses professionally.
I love to entertain and cook for family and friends.
I have two smart and silly boys who play lacrosse.
A few of my favorite movies are Secretariat, Under the Tuscan Sun, and Gladiator.
I'm a foodie, but I don't like sushi.
Janelle, thank you so much for taking the time to answer our answers! I enjoyed learning more about you and Cassiano Designs, and I'm sure our readers did too!
You can shop Cassiano's jewelry collections online here and follow them on Instagram @cassiano_designs. Happy Shopping!