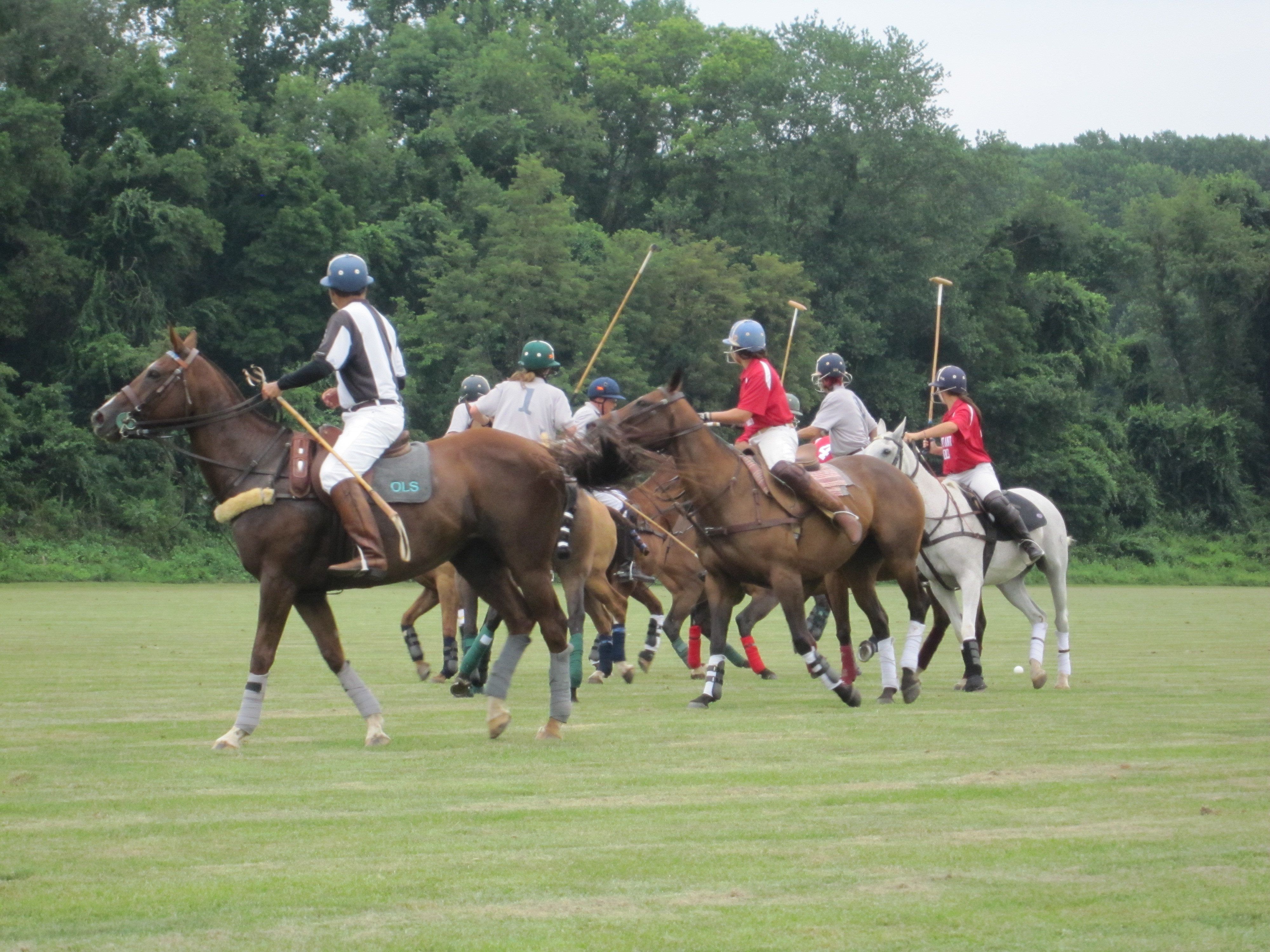 15 Aug

Charity Polo Match

This is officially the year of cool horse events. Every year I try to get to Preakness…but this was the first year I attended Black Eyed Susan Day as well and had seats in the Turfside Terrace. Then there was the Fair Hill Steeplechase – an awesome first…and now, polo.

The Maryland Polo Club hosts matches every Friday evening and every Sunday afternoon at the polo grounds in Monkton, MD from June until September. James and I and a bunch of friends always try to make it to a handful of matches, but this year, for the first time, we attended the Ronny Maher Memorial charity polo match to benefit the R. Adams Cowley Shock Trauma Center.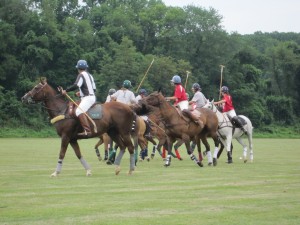 Clad in my green dress that ventures out quite often during the summer months, James and I, along with my parents, joined Zach and Susan and a few of their friends at a front row table by the field. A large tent had been set up along the sidelines where cars normally tailgate, and underneath were the tables, food/drink stands, a live band, and a silent auction.
I bet on a few things in the silent auction (a topiary fox that I wanted SO badly) and a picture/drawing of the Shawan Downs Steeplechase. I was outbid on both – grr! In hindsight, my dog and/or cats probably would have torn the fox to shreds, and since James and I are hoping to move this year and are in the process of decluttering, adding another picture to our already picture-laden walls probably wasn't the best idea.
Anyhow, the food was delicious and the match was really intense! It was the Maryland Polo Club v. Monta Santa Farm; Maryland Polo won by one or two. And of course, James, the happy gambler, made some fun for himself by betting (against my step-dad) on each chukker as well as the match in general. Why does my step-dad have to encourage this behavior? Haha!
All-in-all, this was a fabulous event. The weather was hot and muggy, but the skies were overcast, so we got a brief break from the heat wave that had been torturing the Mid-Atlantic since early July.
Also, attending this event reaffirmed my need to learn how to play polo. So here's my plan…I'm going to continue training Misty in dressage and hunters until I get my fill…and then I'll try my hand at polo. And I still stand by my blog from last year because I'd love for James to learn right alongside with me. Just think – TWELVE POLO PONIES IN THE FAMILY!!! Sounds like Heaven!