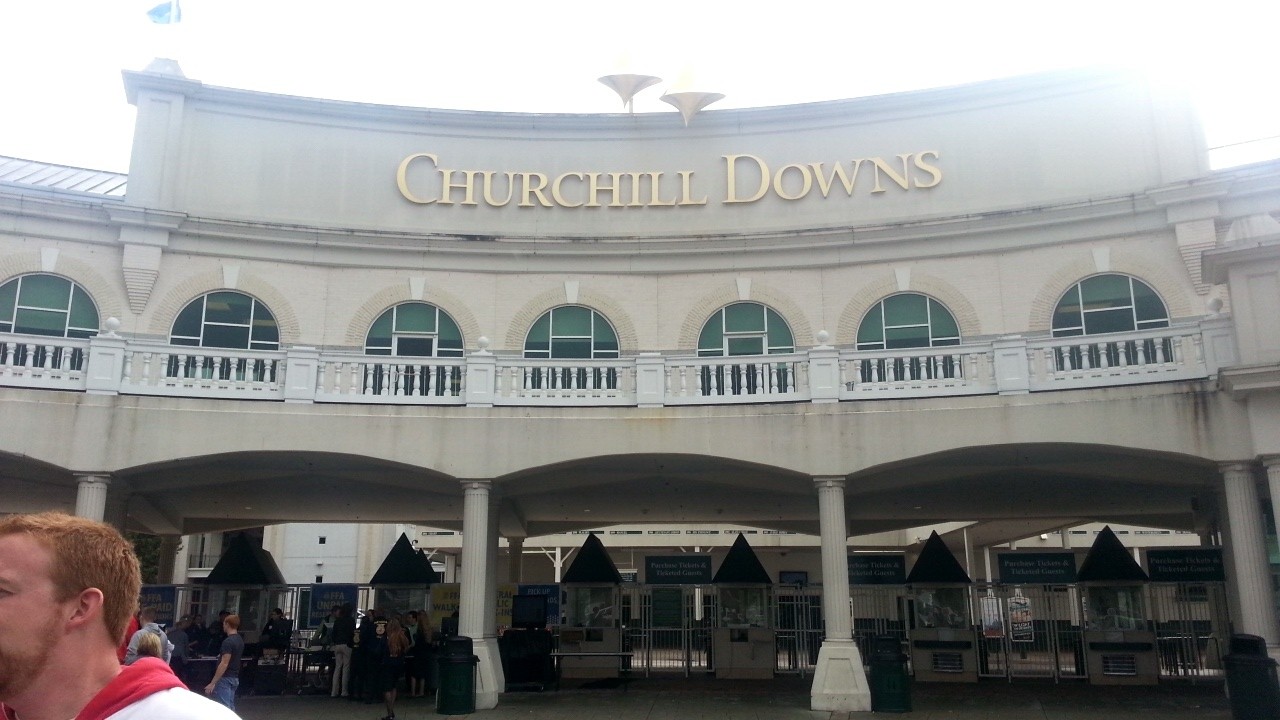 04 Nov

Churchill Downs and The Julep Cup

We flew into Louisville last Wednesday and arrived around ten in the morning. After we piled into the rental car, (it was a squeeze with the four of us and our luggage!), we found a small Mexican restaurant (Me Gusta) for lunch. It was excellent!

The four of us (me, James, my sister, Kim, and her husband, Kyle), met Susan and Zach at Churchill Downs for the 1:30 tour. Unfortunately, they were not offering the Behind the Scenes tour that week, so we settled for the half hour walking tour. Out on the track, we were able to gaze at the twin spires and see the fancy winner's circle that's only used for the Kentucky Derby.

We also got to meet Twinspired, a retired racehorse who lives on the grounds. He ran in the 2011 Kentucky Derby and lives with a miniature horse whose name I have forgotten, (sorry!). I wish we could have seen the paddock and the exclusive Millionaire's Row, but that was not part of the tour. Instead, we walked through the Kentucky Derby Museum and shopped the extremely crowded gift shop, (it was worth it)!

Later that evening, we enjoyed a wonderful dinner at The Julep Cup, my favorite restaurant in Lexington. I was able to enjoy a Peach Mint Julep, which is sweeter and easier to drink than the classic julep. (I have also decided that when I get a small breed dog, preferably a Jack Russell, I will name her Mint Julep)! The waiter was very knowledgeable about gluten free items, and I was able to choose from a large variety of items on the menu – success!

If you are visiting Lexington, I highly recommend stopping in at The Julep Cup! Their service is always impeccable, as is their décor AND food! You can't go wrong with the baked brie as a starter, and their traditional Kentucky Hot Brown is phenomenal, (says James who was in heaven)!