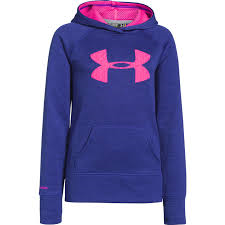 02 Dec

Cool Weather Riding Apparel

Notice that the title of this blog says "cool" and not "cold." Fall in Maryland is definitely chilly, but most of the time, I don't ride in my heavy coat – I save that for winter. I like to layer for the cooler weather as I almost always work up a sweat and need to remove clothes mid-ride. Below is my typical 'cool weather' uniform.

First, I'll start with a long-sleeved shirt. I like it tight and form-fitting so there's no extra bagginess to get in my way or bunch up under my sweatshirt. My favorite sweatshirt is from Under Armour. Under Armour was founded and is owned by Maryland native, Kevin Plank, so UA is pretty huge around here. Most importantly for us horse people, Kevin Plank is the owner of Sagamore Farm, which breeds and trains racehorses. (Read about my tour there!).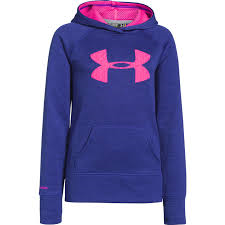 Next, I'll wear a vest over the sweatshirt. Vests are great for riders because they leave our arms free and unrestricted to move around. And when I get too hot, it's easy to slip it off and toss it on the fence! The one I wear and love is a no-name brand; I've had it for years.
Finally, I finish my look with a pair of winter breeches from Kerrits. These are thick and lined and perfect. They are without a doubt my favorite pair of breeches – period. I certainly don't wish for the cold weather so I can wear them, but I happily dress in them when fall comes to town!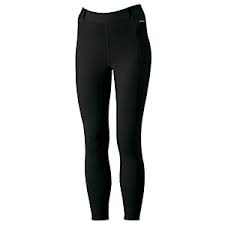 What does your 'cool weather' riding uniform look like? Do you use gloves? I hate riding with gloves, and try to hold out for as long as I can!