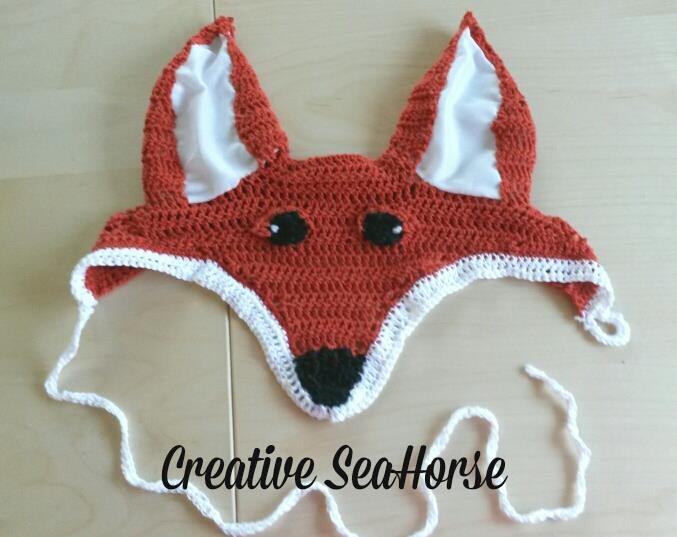 22 Jul

Creative SeaHorse

You all know my talented friend Brianne by now, right? She's the maker of the ribbon quilt and purse and the baker of delicious fox treats (cake and cookies)! Now she has taken her craftiness to a whole new level – ear bonnets! That's right – it's summer and the flies abound, so Brianne, through her company, Creative SeaHorse, got to work. Her bonnets are adorable, inventive, AND practical.

Naturally, my favorite is the fox bonnet, which I think would look perfect on Bailey, but I do have a soft spot for the chicken as well. I also like the classic look of the hunter green and blue plaid one.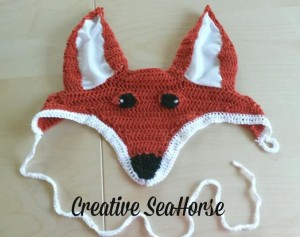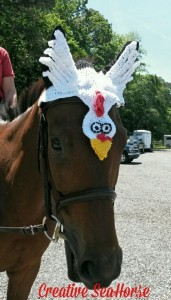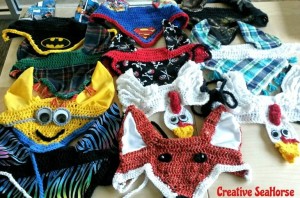 Since adding these items to her Etsy page earlier this summer, Brianne has received more than 150 orders for custom bonnets!! Each bonnet is handmade using a variety of cotton fabrics and chunky cotton U.S.-grown yard. They are durable as they can be machine washed but should be laid flat and reshaped to dry. If you'd like one before summer's over, place your order today! Personally, I'd love to see a preppy pink and green bonnet for Misty, (although I think the chicken is appropriate for her too!).
You can also find Creative SeaHorse on Facebook! And, as always, well done Brianne – can't wait to see what you come up with next!