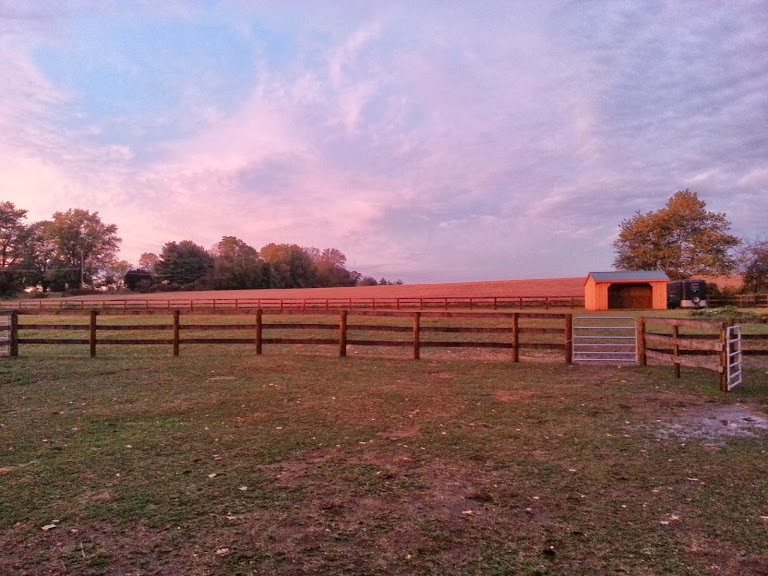 14 Oct

Down on the Farm

James and I have lived on our farm for just over six months now, and while we've filled every waking moment with chores and renovations, we've never been happier. While we've already completed so many projects around here, we have many, many more to go. But that's okay because this is our forever home.

There's something relaxing about knowing that you'll never have to pack up a box again. And all those projects? We'll get to them eventually. James and I are full-steam-ahead kind of people anyway, but if the items on our To Do List aren't all completely checked off within a year or two? So what!?

There are three things I desperately want to accomplish before the end of the year though, and I think we'll be able to do it! The first two are connected and should be finished around the same time – the two spare bedrooms. The larger one will be my office. I work from home now (best job ever in the history of jobs. Ever.), so I need a separate space for all my stuff! (Right now I'm at the dining room table). This room has been painted already; James just needs to finish the floor. And since this is a 90 year old house and nothing is level, this isn't exactly an easy task. But as soon as the floor is done, I'm having a custom floor-to-ceiling, wall-to-wall bookcase built! I cannot wait to see the final product!

The other bedroom is going to be a guest room…so nothing too exciting there. Hopefully this one can be finished shortly after my office.

The final project is painting the horse fence. I know some horse folks leave their fences natural, but I've always envisioned a crisp, elegant, black fence…and this will be a good fall-time project! It will be another all-hands-on-deck event, and hopefully we can make a pretty good dent in one weekend. The good thing about painting a fence is that you don't have to be super careful. Just slap the paint on and go. The only thing I'm worried about is Misty. She's very inquisitive, so I anticipate my sassy grey turning black for a few weeks!

I'll take pictures and will post to show the final products (when/if!!)!