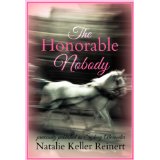 13 Mar

Equestrian Romance

I've been a fan of author Natalie Keller Reinert's since I read her first novel, The Head and Not the Heart, and I've since picked up the majority of her other books. (Ambition and Turning for Home are on my Kindle waiting for me to hurry up and read them already!).

Over the winter, I had a chance to finish her three historical romance novels, "Heroines on Horseback," and I enjoyed each of them very much. Initially, these were published under a pen name, Syndey Alexander, but last year, Natalie re-released them under her real name. And I'm so happy she did as I may not have found them otherwise.

Miss Spencer Rides Astride The first book in the series was my favorite as I really loved the main character, Grainne Spencer. The story is set in Ireland, and Grainne is a young horsewoman living alone with her father, a kind man who just wants to see Grainne married off to a proper gentleman. Enter William Archwood, an earl's son with a fiancé he can't seem to shake. The two fall in love, but Grainne is beneath William's social rank, and of course there's that fiancé. Whatever are they to do?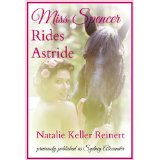 The Honorable Nobody While this book focuses on Miss Lydia Dean, Grainne is a supporting character, which is lovely. The tables are turned in this story as Lydia falls head over heels for William's best friend, Peregrin Fawkes, who really is an honorable nobody. In order to turn his head, however, Lydia must do the one thing she's terrified of most – ride a horse! Can she do it?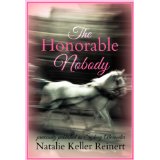 The Genuine Lady The final book in this series takes place in the wild American frontier where we meet the English lass, Cherry Beacham, who is desperately trying to build a new life for herself and her young son. There are many colorful characters living in the Dakota territories, which Cherry learns quickly, but none so colorful as her neighbor, Jared Reese. The two begin a whirlwind romance, but for two people with dark pasts, nothing comes easy.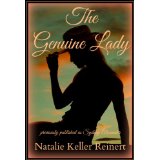 Check out Natalie's Amazon page today to purchase these three titles!