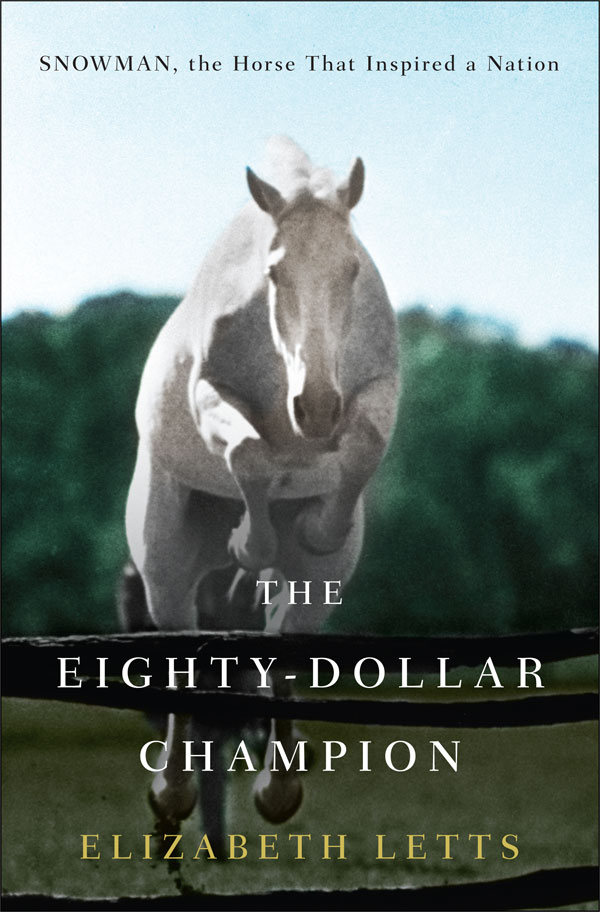 15 Jun

Equestrian Summer Reading List 2014

Tis the season for summer reading lists. Below are my recommendations for multiple horsey reads, as well as a peek into what's on my own list!

My Recommendations

Finding My Distance, Julia Wendell
This is a memoir written by eventer Julia Wendell. I picked this up because her farm is about a half hour northwest of my house, and I love reading about familiar people/places. I wrote a review of it in this post, and also interviewed her! You can read that here. In Finding My Distance, Julia takes you along for a year of her life. It's a wild ride!

The Eighty-Dollar Champion, Elizabeth Letts
This is the best feel-good story I've read in a long time. It's your typical underdog, come-from-behind deal but with an equine as the leading man. Swoon. And it's all true.

Horse trainer and instructor, Harry de Leyer, saves a big, grey plowhorse from slaughter. What happens next surprises even him. The former plowhorse, Snowman, shows that he was born to jump and national fame and success ensue.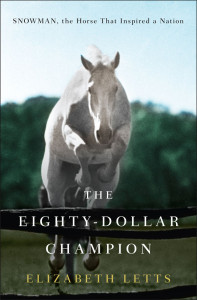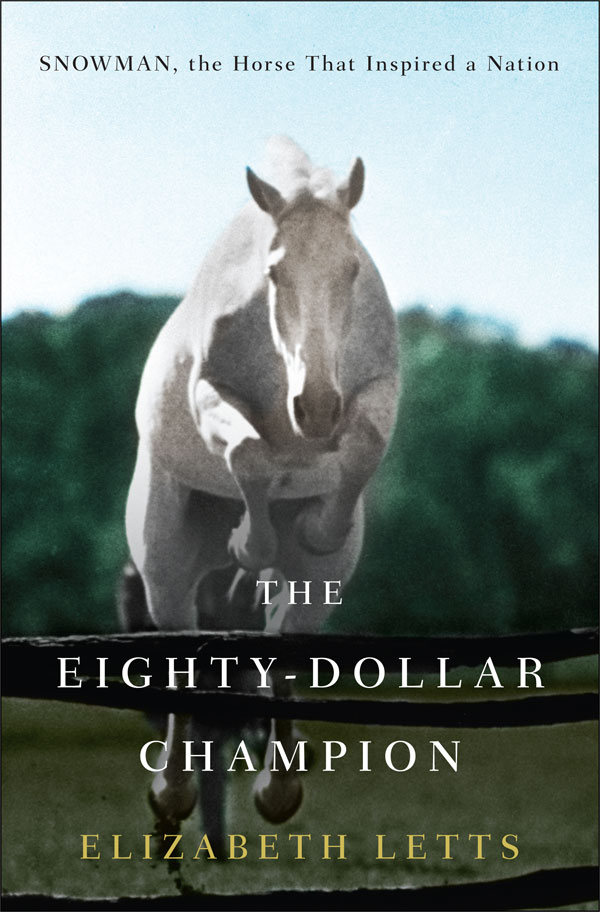 Riding Lessons and Flying Changes, Sara Gruen
Before Gruen was the Water for Elephants author, she wrote two horse books. In a way I feel like I can say, "I knew her when…" In Riding Lessons, we meet divorcee, Annemarie, and her daughter, Eva. When Annemarie returns home to her ailing father's horse farm after the divorce, her true passion, as well as an old flame, is reignited. Flying Changes is the fabulous sequel.
Other People's Horses, Natalie Keller Reinert
This is book two of what I believe will be a three book series. Reinert's The Head and Not the Heart is first in line and a very quick read. It's pretty good. Other People's Horses, however, is great. It takes place in gorgeous Saratoga, (I'm going there for the first time in July!); we also get to learn more about our independent female character, Alex. The review for The Head and Not the Heart is here, and the review for Other People's Horses is here.
Seabiscuit, Laura Hillenbrand
In another life (it was only a year ago but it seems like decades), I used to have a horrendous 1.5 hour commute, each way, daily. During this treacherous time, I would listen to books on tape, and Seabiscuit was one of them. Laura Hillenbrand creates magic as she weaves the eventually interlocking stories together of a down and out horse, a down on his luck jockey, a troubled owner, and an outcast trainer. Independently, each is a failure. As a team, they cannot be stopped.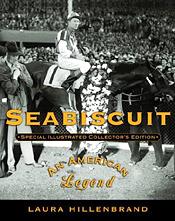 If you've seen the movie, you'll be familiar with the storyline, but, naturally, the book delves much deeper into the "before" story of each entity so much so that you'll get that "behind the scenes" vibe.
Additionally, Laura Hillenbrand is an astounding writer. I mean, she's incredible. Her novels are like poetry. If you haven't read Unbroken, (I know – it's not a horse book, but I couldn't resist), I highly recommend it!
What's on My List
A Year at the Races, Jane Smiley
I'm currently reading this one right now and am about halfway through. I'll post a full review after I'm done, but so far, so good! This is the first of Jane Smiley's novels that I've read.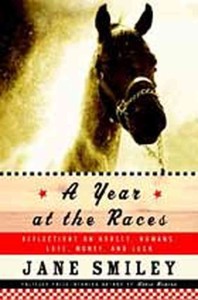 Ruffian, Jane Schwartz
I'm pretty sure I'll need a lot of tissues to get through this one, because…Ruffian.
Horse People, Michael Korda
Full disclosure – I started reading this about five years ago, got about 20 pages in, and then put it down. It just didn't grab me enough to pick it back up again, but I'm determined this time. I mean, I only gave it 20 pages worth of a chance. It deserves more than that.
Merryland, Josh Pons
This is the sequel, essentially, to Country Life Diary (review is here). Country Life is the breeding farm and nursery; Merryland is the training farm located about five miles from me (but in the other direction from CLF). If it reads half as well as the Diary did, I'm in for a treat.