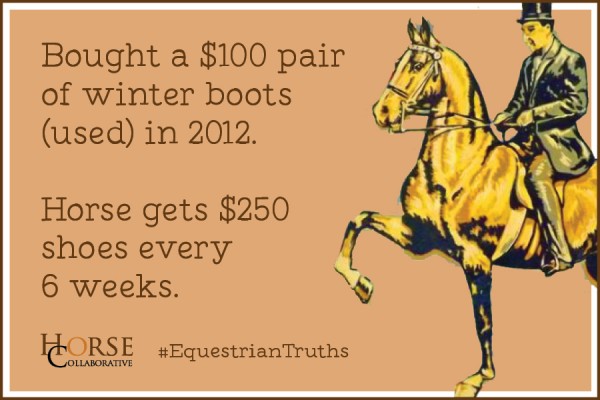 13 May

Equestrian Truths

I came across these equestrian truths on Horse Collaborative and thought they were just too funny! The four below are extremely fitting for me – especially the 3rd one. I have zero problem giving my horses injections, but I have never gotten a flu shot. I just can't do it!

Also, I still dwell on the fact that I lost a mane comb at a horse show back in 2011. How could I have packed up and just left it there!?

Glad to know I'm not the only crazy one out there. Happy Wednesday!