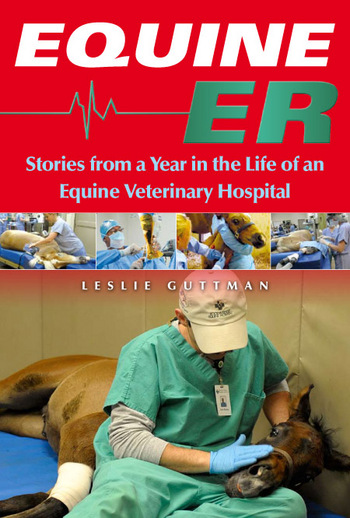 11 Jan

Book Review: Equine ER

If I could do my academic life over again, I'd have gone to vet school – no doubt about it. Of course, I considered it during college, but the thought of having to put horses to sleep on a daily basis was utterly heartbreaking…so I became an English major instead. The obvious next choice.

Now that I'm a few years removed from my academic career, I kick myself on a regular basis for not having pushed myself. Sometimes I think about just going for it, throwing caution to the wind, and going after this dream, but I think the time for making major life decisions like that has come and gone. I'm at the point in my life where my career path is semi-established, my husband and I are financially stable, and the thought of going back to school (while still working part or full-time in order to make ends meet) ALL while taking care of a farm, isn't exactly appealing.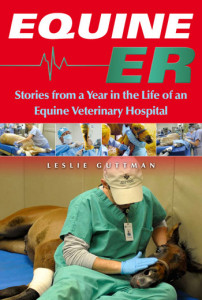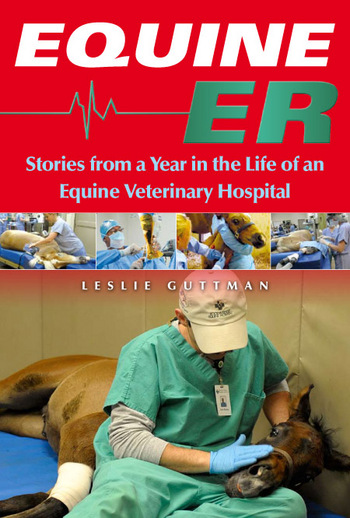 So when I saw Equine ER listed on Amazon, I ordered it right away! The whole title is, Equine ER, Stories from a Year in the Life of an Equine Veterinary Hospital, and it showcases world-renown Rood & Riddle Equine Hospital located in my beloved Lexington, Kentucky.
Author Leslie Guttman spends a year as "a fly on the wall" watching and recording all the comings and goings at R&R. After a brief history of the hospital and its founders, she chronicles multiple cases of horses suffering from a variety of ailments.
Those cases include difficult deliveries resulting in C-sections, numerous surgeries, broken bones, and, of course, colic disasters. While most of the stories have happy endings, not all do as this is a real, working hospital that sees thousands of horses each year.
At R&R we also meet Dr. Larry Bramlage, one of the world's top equine orthopedic surgeons. He may sound familiar as he is often interviewed (from a vet's perspective) during the Triple Crown campaign.
In the Afterward, we find these final thoughts. "During my year at Rood & Riddle, I learned one truth from observing the vets, clients, and horses: You can do everything right when it comes to any kind of horse, and things can still go to hell in a hand basket over something as small as an unfilled hole in the ground, as inconsequential as a bad step, as uncontrollable as a mayfly carrying Potomac Horse Fever. People who own horses know this, and yet they want to own them nevertheless."
Yes, people who own horses do know all this, and yet we still can't imagine life without them. I highly recommend this book.