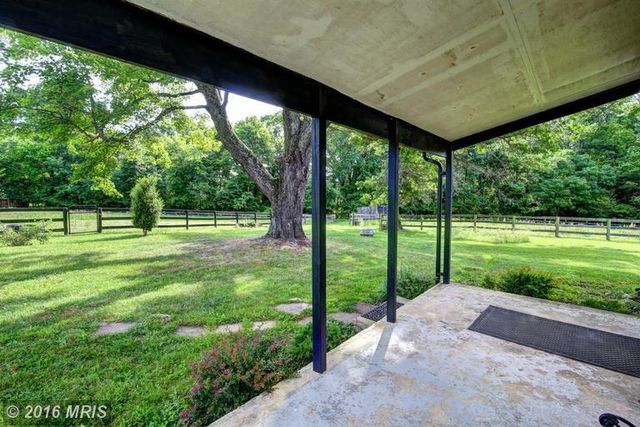 13 Jul

Farm in Middleburg

I'm obsessed with real estate – especially farms for sale in the surrounding areas. I'm always on Zillow or realtor.com checking out what's happening in my hood, and not because I'm interested in moving (never again!), but simply because I'm nosey.

I also find that looking at fancy farms is a great way to get some décor inspiration. Yes, I know that's what Pinterest is for, but I'm not much of a Pinterest girl these days. And I can't get enough of old houses with lots of charm and character. At a time when all my friends are buying new-builds, I'm so grateful for and truly adore my almost 100 year old home.

Recently, I was playing around on realtor and found this little farm in Middleburg, VA. I'm about two hours north of Middleburg, but it's such a lovely area that I can't help scouting it out occasionally. This is probably the most inexpensive farm there, and while it's only one bedroom, there's just something about it. I love that it's very old but updated inside, and the property is completely private. Can't you envision yourself on the front porch at dusk, glass of sweet tea in hand, watching your horses graze quietly? I also love the exercise track behind it. I would grab my coffee mug and watch the morning workouts.

The best part about a house like this is that it really is a clean slate. You could add onto it in any direction. But since my husband and I don't have kids, we probably wouldn't need to. Not that we're moving, but it's always nice to see what else is out there, just for the fun of it.

Ps. I'm not getting paid to advertise this farm – I just like it!