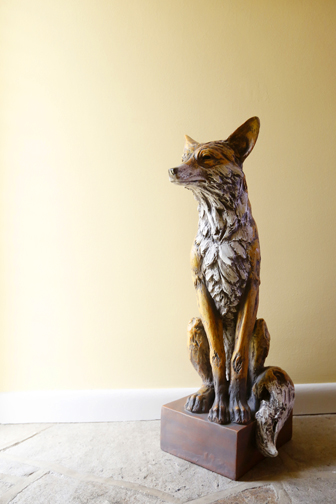 10 Apr

Featured Farm Friday – Swift Wind Farm

Living Room Décor Edition

I've decided to add a new column, if you will, to my blog – Featured Farm Friday! In this column, I will showcase a variety of farms, with a special focus on their equestrian home décor. I don't believe I'll have a new farm every single Friday, but I will do the best I can. This week we will take a look at my friend Sherri's place – Swift Wind Farm!

All of the photos were taken by my husband, and since there were so many to choose from, I decided to break this post up into two; this one will focus solely on Sherri's living room décor.

Horse Art
Sherri framed three beautiful, vintage horse pictures, and the story behind them is pretty cool. They were actually left in her house by the previous owner. Talk about finding some hidden treasure!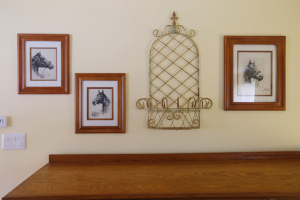 Fireplace
The fireplace is a great place to personalize your home as you can decorate around and above it. To the left is a crock displaying the farm's name, Swift Wind Farm, which was ordered from my beloved Plow & Hearth. On the mantel is a variety of equestrian pieces, my favorite being the horse hair vase. It is Navajo pottery that was purchased at a Native American Reservation while on vacation in Arizona. The horse hair burns when it touches the hot pottery, leaving a light stain cooked into it. This makes a beautiful and unique one-of-a-kind pattern on each piece.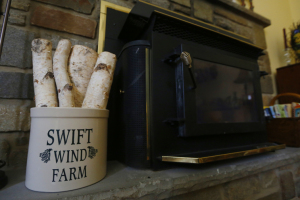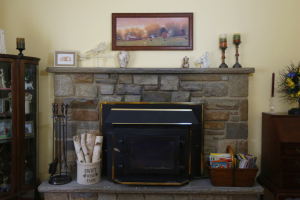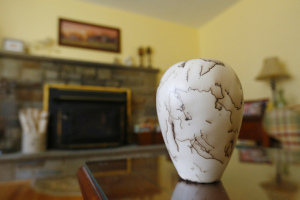 Fox Fanatic
If there is one piece in Sherri's home that I'd steal in a heartbeat, it's the milk jug depicting the foxhunting scene. While this looks great in Sherri's home, it would look even better in mine!! It was a family heirloom, so it holds a lot of sentimental value. Finally, another Plow & Hearth find, the fox statue was a gift from her mom.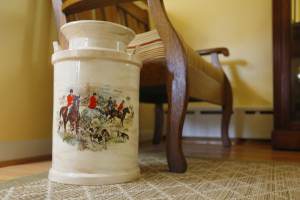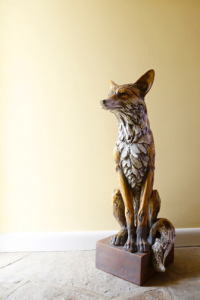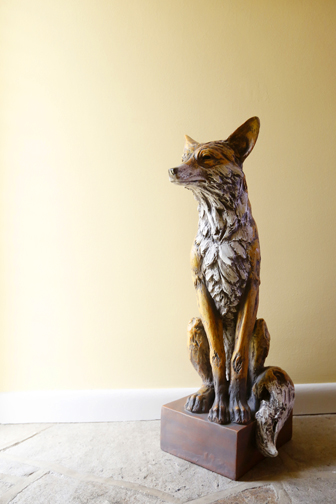 Stay tuned – another edition of Swift Wind Farm is coming up!
Can't wait to see more? Check out my latest Horse & Style article featuring Sherri's home!