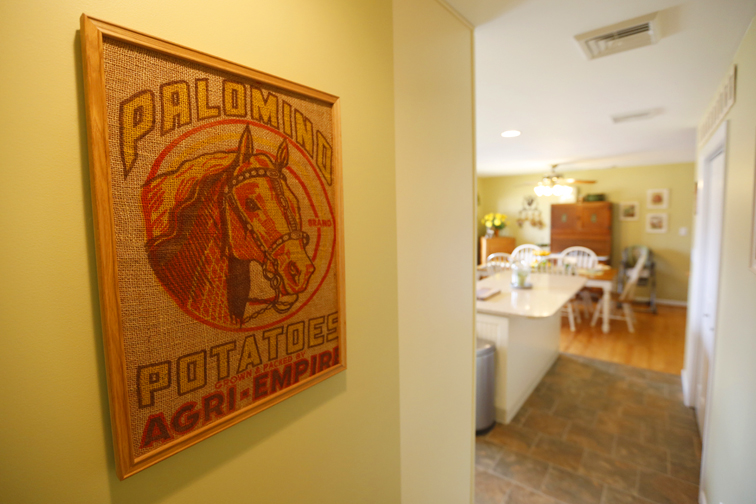 24 Apr

Featured Farm Friday – Swift Wind – Part II

I wrote about my friend Sherri's Swift Wind Farm earlier in this post where I covered her living room decor. This one will be the final installation which I will dub, 'Miscellaneous.'

Farm Sign
This sign was created by a company called BC Signs, which is located in Pennsylvania. It will hang out in her front yard as soon as she gets a holder. I ordered my sign through this company as well – I can't wait to receive it!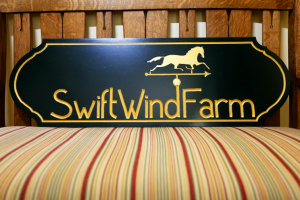 Horse Pictures
The Palomino Potatoes picture hangs in the hallway leading to the kitchen. This burlap sack was purchased on ebay; Sherri then did the framework herself. The watercolor painting is a portrait of Sherri's late horse, Forest. Local artist Frank Martin was commissioned by a family member to paint it for Sherri. I have a similar one of my Misty.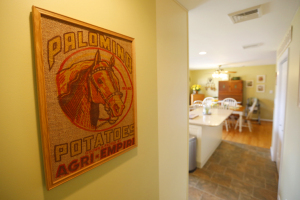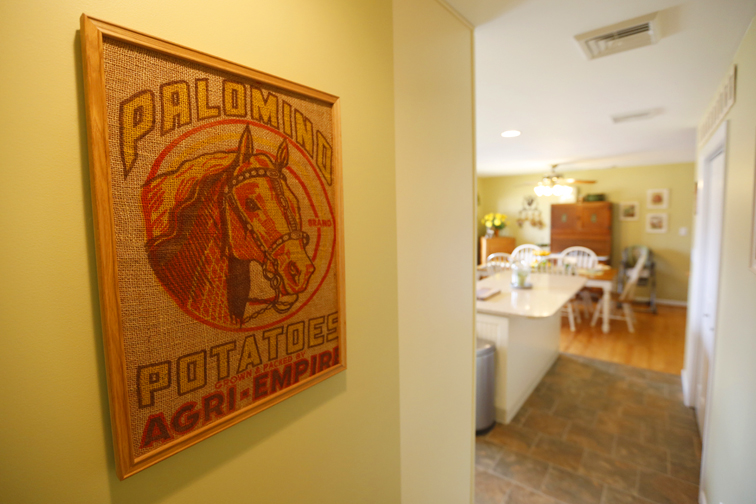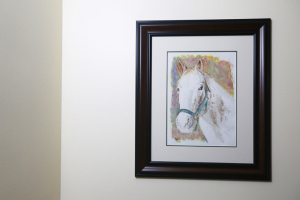 Fox, Mat & Ribbon
I just love that fox statue – he's so regal! He was a gift from Sherri's mom, and she thinks he came from Plow & Hearth. The customized mat was ordered from the Back in the Saddle catalogue. And finally – the vintage horse show ribbon was what started it all! A family friend presented Sherri with this ribbon when she was very young; Sherri remembers looking at it and deciding that she wanted to learn how to ride – and a lifelong equestrian was born! I'd say it definitely deserves a place of honor in the house!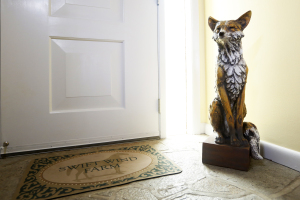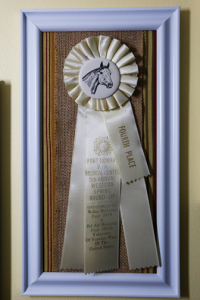 Quite a bit of her décor has also come from Etsy as she loves adding unique, handmade pieces to her home. Thank you, Sherri, for inviting me into your gorgeous modern country home!!