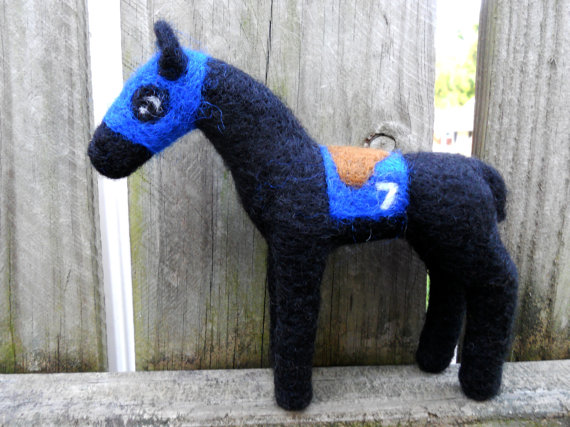 20 May

Fox Wool Designs

I came across Fox Wool Designs while searching for 'racehorse' on Etsy. A few weeks ago I talked about having Derby Fever, but let's be real, I have Horseracing Fever year round!! Fox Wool Designs creates the cutest creatures out there, especially my two favorites, (race)horses and foxes.

"Here at Fox Wool Designs, you'll find friendly creatures and denizens of fairy tales brought to life in wool. I sculpt each piece by hand with a felting needle. This is slow, meditative work that results in a great deal of personality and uniqueness for every figure I make." The artist also enjoys taking commissions for custom work!

I love all these critters, (because who could resist?), but my favorites are below. Also, check out Fox Wool Designs on Facebook! (All photos via Fox Wool Designs).