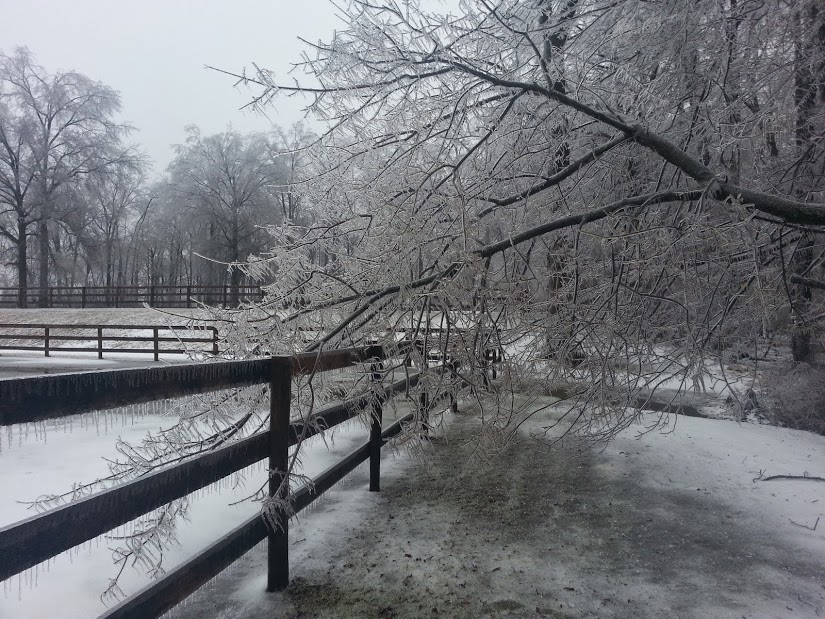 06 Feb

Game Over

This is the first winter that I've been the sole caretaker of my horses. Before having my own place, my girls were stabled at a self-care boarding farm along with my mom's and sister's horses (which is where Bailey currently resides). My mom lives less than a mile away from the stable, so she would take care of all the family horses each morning and most nights. My sister and I would pitch in where we could, but since I didn't live as close and worked in the opposite direction, getting there regularly each day was difficult.

So I basically had full-care service. Such a spoiled girl I was.

Now my girls are in my backyard, and I'm solely responsible for everything. Like most horse people, I just enjoy being outside with them and providing them with all the general horse care necessary to keep them healthy and happy. When I moved them here in June, everything was great. They had plenty of grass, could frolic in all the pastures, and the care required was at a minimum. A little grain twice a day, some water, fly spraying, hoof picking, and manure maintenance. I could get all my morning chores done in 10 minutes – tops.

Horses in the winter? Now that's another story! Everything takes so much longer – like three times longer. And, as is always the case, my first winter of solely caring for my girls has been the worst winter Maryland has seen in decades. Naturally. With all the snow and ice and frozen ground, etc., my girls have been confined to their dry lot for at least a month now. I just can't take a chance of them slipping and sliding and breaking something. Their stalls open up right into the dry lot, so they can exit and enter freely, but I know they're still bored.

Their stalls are another thing. In the summer, they'd meander into their stalls around 11:00 for a mid-morning nap, and then they'd be back again around 2:00 for more snooze time. For the most part, their stalls were pristine, and I'd only have to add more bedding once every other week – max. Now I'm adding shavings in every other day or so because the stalls are constantly in use.

Then there's the water situation. I was too stubborn to spend money on heated water buckets, and I've learned my lesson! Next year I'll have them for sure. Instead, I've passed my time by hammering on iced-over buckets, carrying cold water back and forth after the pump in the barn froze, and carrying milk jugs of steaming hot water – six to seven times a day. Misty LOVES the hot water…it steams up and she lets it give her a facial. We call it her "tea."

Today we have about a half inch of ice over everything. It's treacherous. Game over, winter – you win.