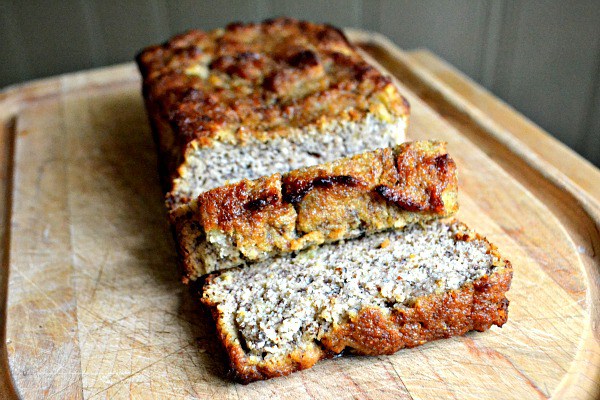 20 Sep

Gluten Free Banana Bread

Full disclosure – I have not made this bread yet; a friend made it and gave me some to take home. Delicious does not even begin to describe it!! She followed the recipe below but added in a bunch of mini chocolate chips to kick it up a notch. I highly recommend doing that – it was a perfect addition!!

This recipe and picture were both found on the blog, Peanut Butter Runner.

Prep: 15 minutes
Cook: 50 minutes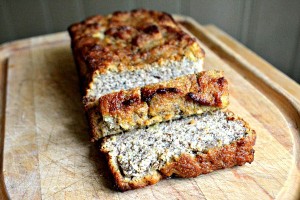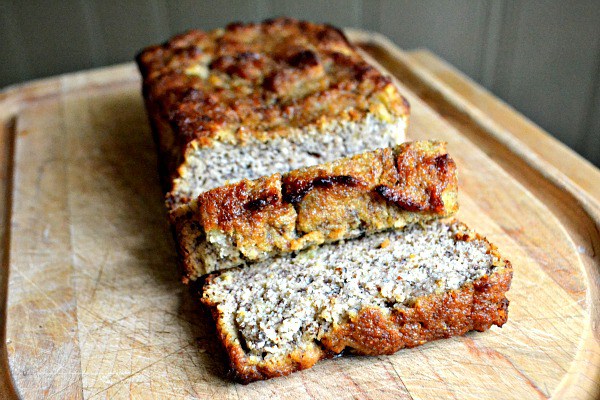 Ingredients:
– ¾ teaspoon baking soda
– ¾ teaspoon baking powder
– ½ teaspoon kosher salt
– 1 teaspoon cinnamon
– ¼ teaspoon nutmeg
– ¾ cup almond flour
– ¼ cup coconut flour
– 2 tablespoons melted coconut oil
– 2 large eggs
– 2 very ripe medium to large bananas, mashed
– ¼ cup maple syrup
– 1 teaspoon pure vanilla extract
– mini chocolate chips – amount is at your discretion
Directions:
– 1 Preheat oven to 350 degrees and prepare a 9 x 5 loaf pan by either greasing the dish or lining with parchment paper.
– In a medium bowl, whisk together baking soda, baking powder, salt, cinnamon, nutmeg, chocolate chips (if you'd like), and both flours. In a separate small bowl, mix together coconut oil, eggs, bananas, maple syrup, and vanilla until well-combined.
– Combine wet and dry ingredients and mix together – do not over-mix.
– Pour batter in prepared pan and bake for 45-55 minutes or until firm in the center and a toothpick comes out clean. Let cool in pan for about 15-20 minutes before removing to a wire rack to cool completely.