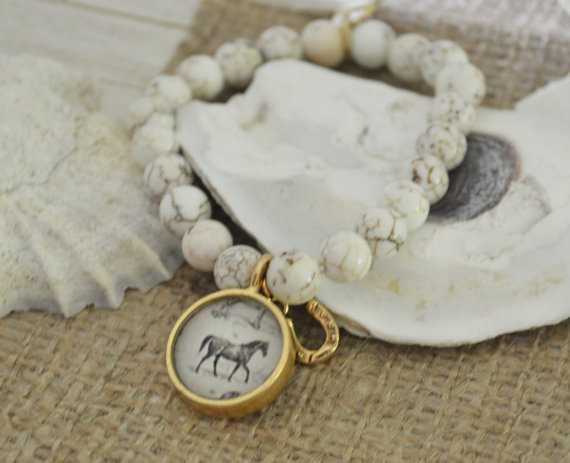 02 Jun

Hampton Ivy

As my readers know from this blog, I love all things equestrian, nautical, and preppy. It's not surprising, therefore, that Hampton Ivy fits me like a glove. I found them last year on, where else, but Instagram (@HamptonIvy), and I've been hooked ever since!

"Hampton Ivy is a classic and preppy fashion accessory company centered around the all-American sport lifestyle. Our designs reflect a love for tradition and channel the simple yet timeless aesthetics of vintage styles. Each of our designs represent traditional nautical and equestrian fashion, as well as celebrate the lifestyle we love."

Classic? Traditional? Vintage? Preach it, Hampton Ivy! You're speaking my language!

Their etsy shop went live last week, and there truly is something for everyone. Luckily, I had the good fortune of gaining a sneak peek into their collection and treasure the snaffle bit bangle I received a few weeks ago. The bangle is well-crafted and was perfect for a day spent at Pimlico Racetrack; I can't wait to wear it to more equestrian events this summer!

Hampton Ivy has not overlooked a single detail. The bangle arrived packaged beautifully in an adorable box tied with a ribbon. As they say, presentation is everything, and Hampton Ivy nailed it!

Of course I am thrilled with my bangle, but I wouldn't be a girl if I didn't want one of each, right?! My bangle is directly below, and my 'wish list' items are underneath, (and those pics are via Hampton Ivy).

Also, their accessories are moderately priced to fit any budget, so check out their shop today and flaunt your Hampton Ivy bling this summer!