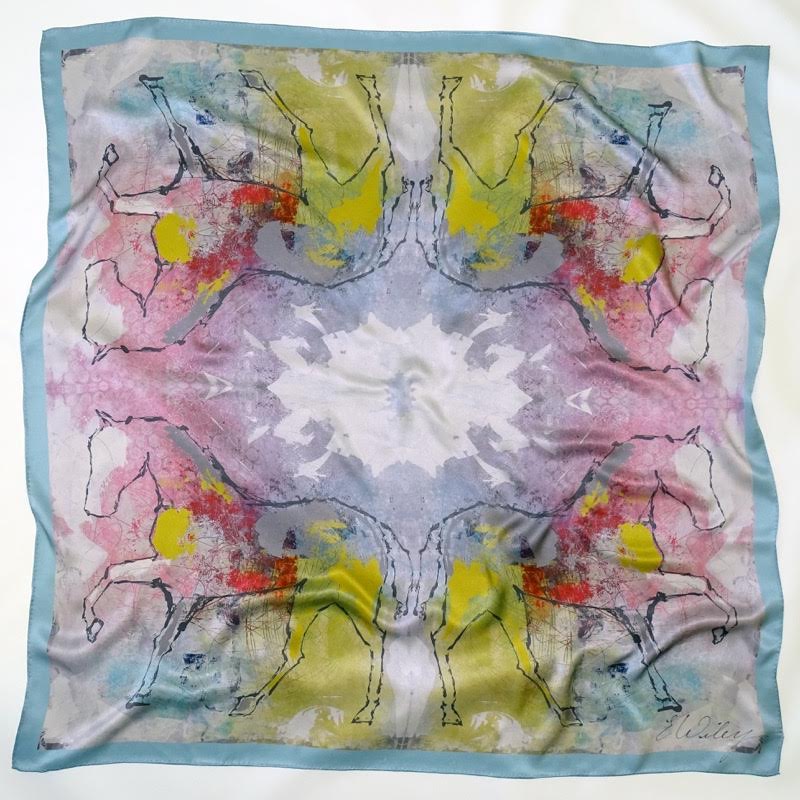 08 Jun

Head in the Clouds

If you follow this blog, you know I'm obsessed with equestrian artist, Liz Wiley. Of course she's still painting, but now she's moved into fashion by adding a silk scarf with one of her own prints into the mix! Below are the details.

"Head in the Clouds" – Limited Edition: 100 scarves
High Quality – 100% Silk
Hand-Rolled Finish
36 x 36 inches
Ships USPS with insurance
Certificate of Authenticity will accompany scarf
Scarves will arrive with a signed and limited edition number on tag

This is Liz's second run with these scarves – the first sold out VERY quickly! If interested, order today while these are still in stock!

And…good news! Liz has an exclusive deal with Maryland Equestrian and is offering a 15% discount for those who order within the first 10 days! When ordering, enter the promo code MDEQUESTRIAN, and save some $$$$!