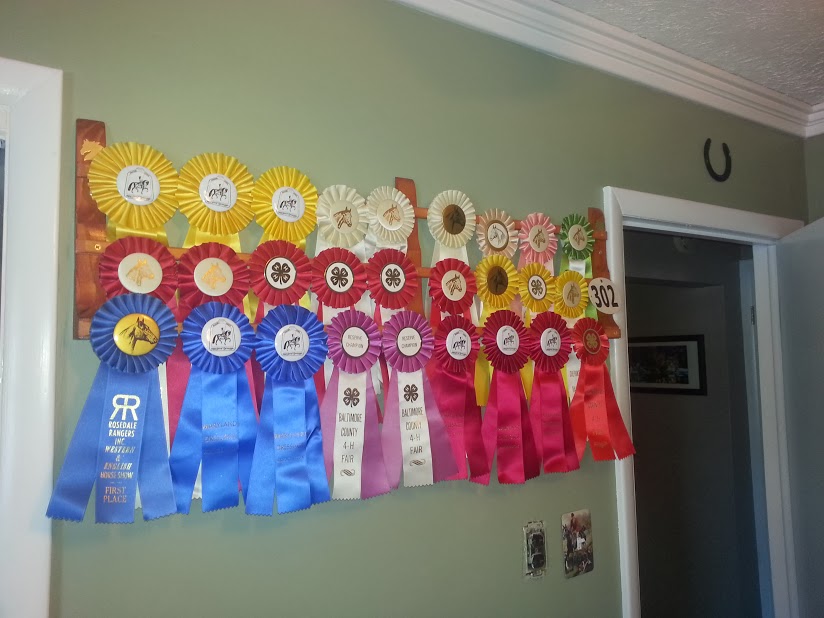 07 Jan

Hopelessly Devoted to Ribbons – Part IV

In the past I've blogged about my friends' ribbon collections and showcased their displays. Growing up, I didn't show as often as I would have liked, but I've accumulated a variety of pretty ribbons that I've finally put on display in the new house.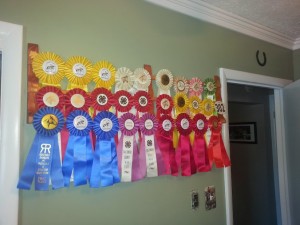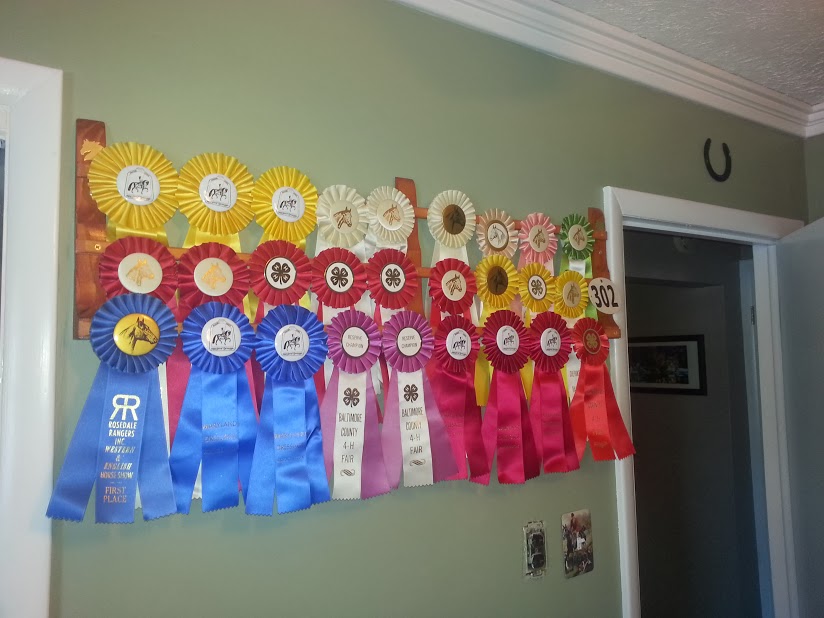 I know it's not as creative as some, but at least they're up! I bought a ribbon rack online and all my ribbons fit just perfectly. I was even able to squeeze in a dressage number from one of Misty's shows last year. Normally they ask for the numbers to be returned, but I forgot and kept this one!
Anyway, so here they are. I hope to add more to my collection, but I'm definitely pleased with what I have so far. (And I'm clearly amazing at coming in 2nd!). You'll also notice the cute foxhunting switch plate cover, as well as the painted black horse shoe above the door. That was one of Misty's racing plates that she was still wearing when I got her off the track. The other three are on the bookshelf, non-painted.
If my collection grows, maybe I'll get creative…or…I'll let Brianne get creative and make me a blanket and purse like she did here.