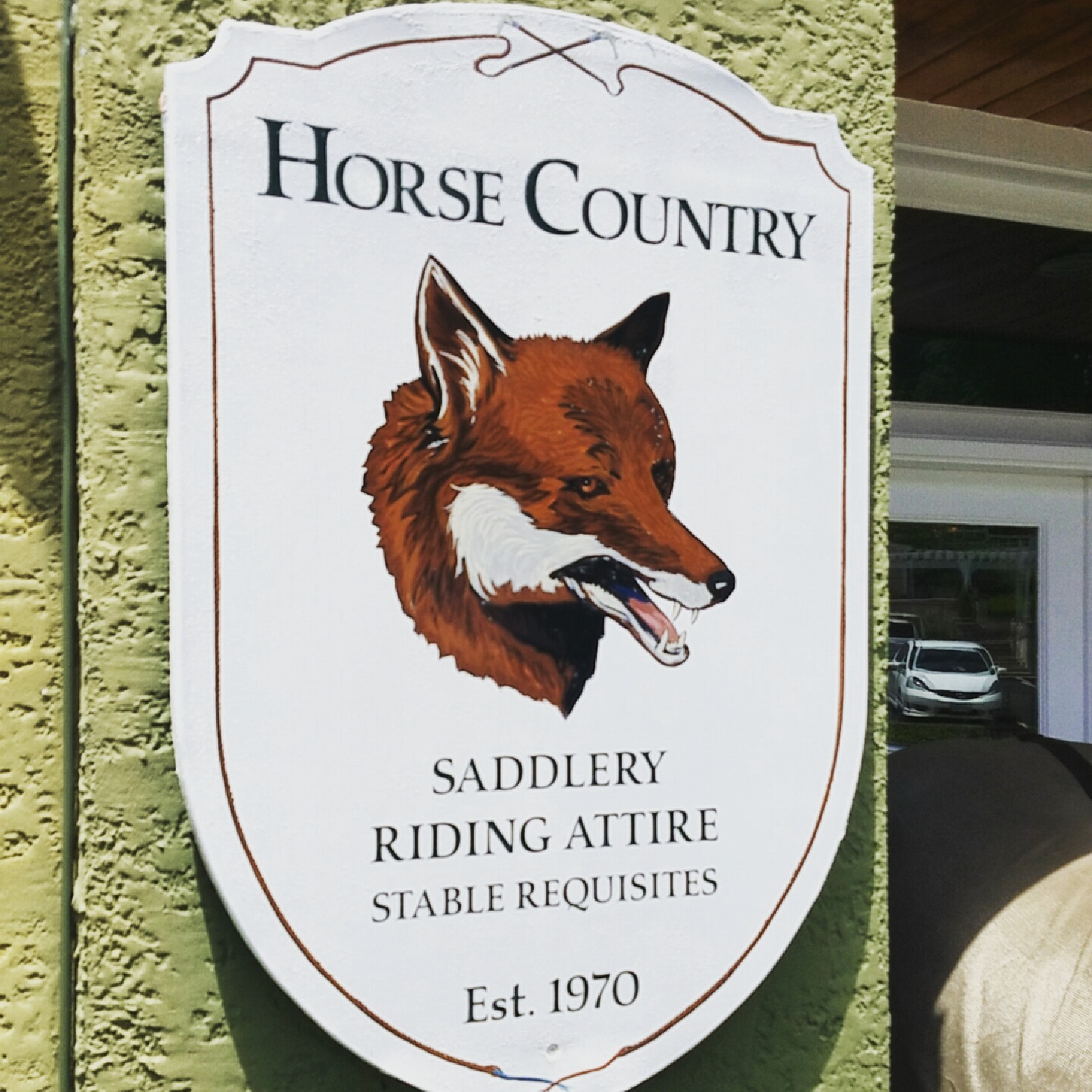 18 Jul

Horse Country Saddlery

Earlier this year, I had a friend send me a snapchat of some awesome equestrian home décor. I wrote back immediately, and the exchange looked like this:

Me: Where are you?
Friend: Horse Country in Warrenton
Me: Huh, never heard of it.
Friend: What?! YOU of ALL people have never heard of it?

Yikes!

So that's when I pulled up good old Google and did some research. I learned that Horse Country Saddlery is in Warrenton, Virginia, and it is every equestrian's dream – especially those who foxhunt. And since then, I have come across it mentioned in books, magazines, online everywhere, etc. Even though the store is a good 2+ hours south of my home, I knew a visit was in order.

James and I have spent all of our vacation money (and then some) on home renovations, so this summer is going to be low key (which is fine by me). It had been quite some time since I had taken a day off work, so I blocked off last Friday so we could take a day trip south.

On the way to Horse Country, we stopped at various antique stores to do a little browsing. I did not run across any of the pieces I am on the hunt for, but it was still lots of fun, nonetheless. After a bit of driving and one Starbucks run later, we pulled into the parking lot at Horse Country! I was so excited that I practically catapulted out of the car!

Well friends, let me tell you, the store did not disappoint. The only sad thing about the whole experience is the fact that I'm not a millionaire and could not drop the immense amount of cash that I wanted to!! The store had everything you could ever want – and multiple levels of it. Décor, tack, apparel, foxhunting "pinks," fancy hats, and books, books, books!

Just a friendly warning, prepare to be overwhelmed for a moment when you first enter. I stood there for a minute not exactly sure in which direction to head! I even said this to James, who was attempting to have a conversation with me, "I'm sorry, I'm not listening. I'm getting in my zone right now. I think you need to leave me alone." And he did. Praises to a good husband who gets it.

You'll be happy to know that I eventually snapped out of it, made a plan so I could examine (and then re-examine) absolutely every square inch of the store, and thoroughly enjoyed myself. My husband purchased his very first helmet (eek!!!), I bought the horses a bag of treats (because I knew they'd be so disappointed if I came home empty-handed), and we found a horseracing-themed trash can that goes perfectly in our newly-renovated hall bathroom.

Enjoy the pictures below, and if you're in the area, (or even if you're not), stop by Horse Country! But just make sure you have a few hours to spare. Stay tuned for more of my Friday adventures including Salamander Resort and Horse & Style Magazine!