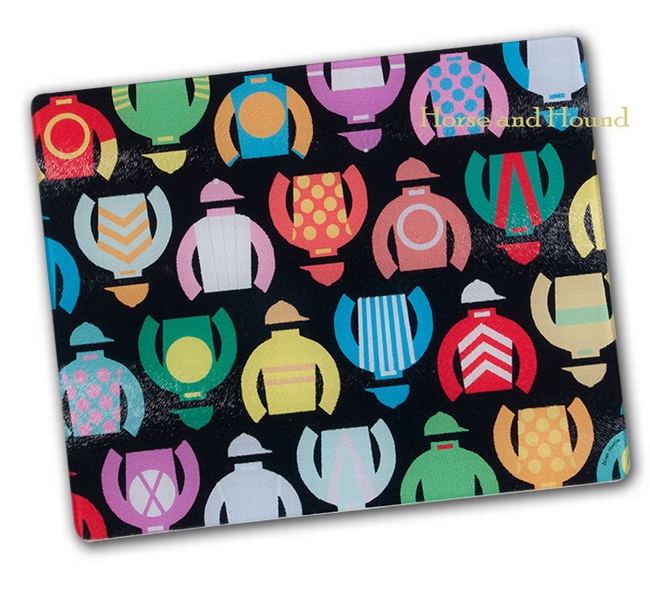 07 Oct

Horse Racing Décor

Though my house is very equestrian, there are very two distinct décor themes within that: horse racing and foxhunting. I never can decide which I like best. Recently, however, horse racing won out over the hounds!

For my birthday last week, my mom and sister surprised me with some gorgeous gifts from one of my favorite online shops: Horse & Hound. This jockey silk cutting board is perfect – it puts my 1960s kitchen to shame, (we're hoping to renovate it next year).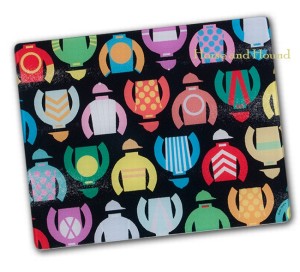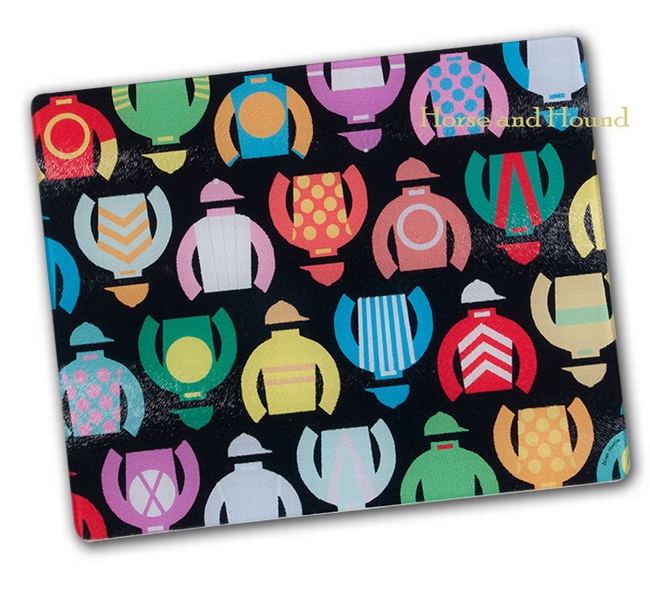 I also received some beautiful place mats in the pattern of this tablecloth. I don't see the place mats online anymore, but there are some others that are pretty similar.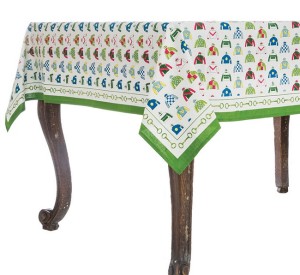 I did not receive the items below – but I would like to! This throw would look perfect in my living room, and the dish towels would complement the cutting board in the kitchen. And those bookends would live happily on the built-in bookshelf in my office!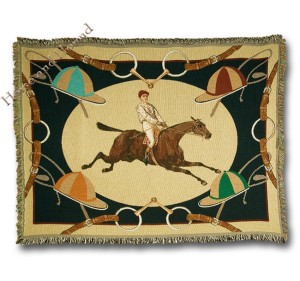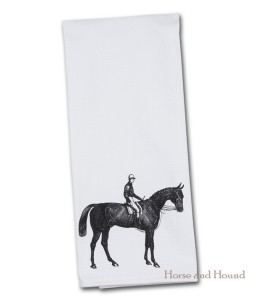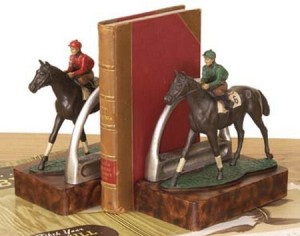 Finally, I am the proud owner of this lamp. It was given to me and James by my sister and her husband as a housewarming present when we bought our farm. It resides on an end table in our living room, and I absolutely love it. It is truly the centerpiece of that room.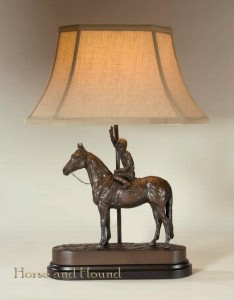 Isn't Horse & Hound wonderful? So many gorgeous pieces in one place!