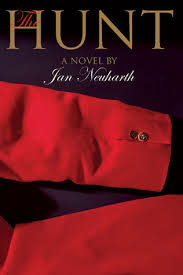 24 Oct

Book Review: Hunt Country Murder Mysteries

I picked up Jan Neuharth's novel, The Hunt, on a friend's recommendation. A suspense novel set in the middle of picturesque hunt country, aka, Middleburg, Virginia, it sounded like my cup of tea anyway. I was instantly drawn into the action and literally struggled to put the book down.

In The Hunt, we meet wealthy attorney and foxhunter, Doug Cummings. The town thinks he's a playboy, but he's not. He's compassionate, intelligent, and one heck of a rider…and he's also being framed for murder. An ages old court case is coming back to haunt him, and with two recent mysterious murders, it appears that Doug may have blood on his hands. And it doesn't help that the town sheriff wants to see Doug behind bars.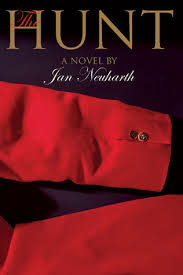 Throughout this novel, the reader gets a glimpse into the life of the elite horsey set. You know, those who have the luxury of being able to go foxhunting on week day mornings. Those who run their own companies or are living off of inheritances.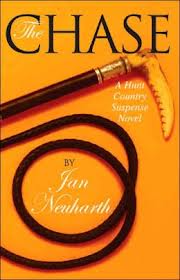 Next in the trilogy is The Chase in which Doug is still the main character. A married man with a step-daughter and a baby on the way, Doug has finally shed his playboy persona, but is still troubled by his past. In this novel, we meet a host of new characters; the question is which ones are the bad guys? The action towards the end is a nail-bitter; it's long yet perfectly delivered.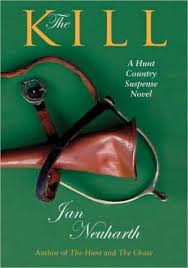 And then finally you will read The Kill. I say you WILL read because after reading the first two, there's no way you can close the book on this series without finishing the final one. In this novel, however, while the setting is still the same and a few of the previous characters remain, a new dynamic duo emerges, Abigale Portmann and Manning Southwell. These two used to date as teenagers until a tragedy forced Abigale to flee from Middleburg. It's now 17 years later and Abigale is back in town attending her uncle's funeral and attempting to solve the mystery of his murder. Just as Abigale and Manning begin to rekindle their romance, disaster strikes, dragging them both into the center of the drama.
All three of these novels are action-packed and leave nothing to the imagination. Jan's descriptions of the area, the horses, and her characters are spot-on, and she answers all lingering questions at the end of each novel. While these books are substantial in length, they are quick reads. I highly recommend them.