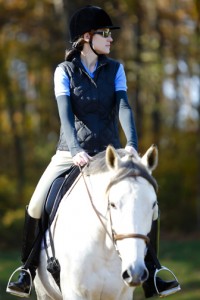 15 Apr

Is the OTTB Right for You?

The Thoroughbred is known for its breathtaking beauty, power and speed on the racetrack. However, a Thoroughbred's racing career is limited, usually ending between the ages of three and six. So what becomes of the racehorses that can no longer race? Hopefully, they are adopted out into the world by riders who plan to teach them different disciplines.

Its great agility and spirit make the Thoroughbred perfect for its new job as an eventer, hunter/jumper, dressage star or even barrel racer. They can do it all, but just because the horse might be right for your discipline doesn't mean the horse is right for you. If you are thinking of adopting an OTTB, there are a few important things to keep in mind.

The OTTB has been there and done that and usually by the age of three. Having traveled from track to track, your potential new horse has been exposed to large crowds, noisy bells and whistles and the general hustle and bustle of the backside. Since this atmosphere is normal for him, it is unlikely he will be much affected by the show ring once his retraining is complete. The OTTB not only loads and travels well, but usually stands quietly to be bathed, clipped, painted, polished and primped. They are used to lots of attention from grooms whose jobs are to make them look like four-legged celebrities.

Of course, there are quite a few things you must take into consideration before saddling up and riding off. Depending on the extent of his initial training, your horse might not understand leg aids or why your legs are even hanging so far down his sides. Remember, jockeys ride practically on top of the horse! Therefore, OTTBs first need to be untrained as a racehorse, essentially, then retrained as a riding horse. This could take quite some time because you may be starting from scratch. Also, before you commence with your training regimen, it's important to give the OTTB some time off to relax and unwind. Put him out to pasture for a bit and let him be a horse.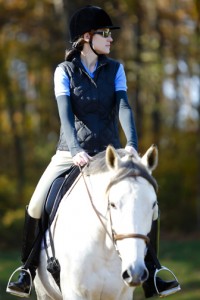 If you are looking for a quick and easy project, then look the other way when that OTTB comes down the aisle. However, if you are an experienced horseman or woman and are looking for a challenging,
yet rewarding
venture, then the OTTB is right for you!