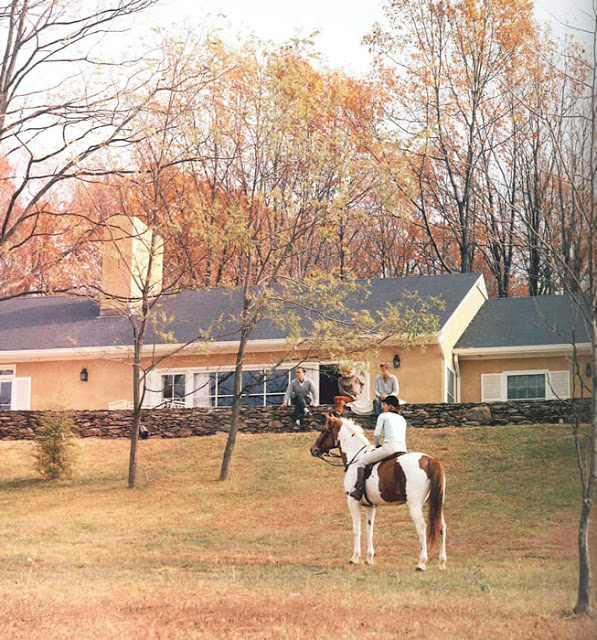 14 Oct

Jackie Kennedy's Wexford

So my obsession with Jackie Kennedy, the equestrian, continues. If you have a cool $6 million lying around, you could purchase Wexford, the home Jackie had built in Middleburg, Virginia, in 1963.

During JFK's presidency, the Kennedys rented a large farm in Middleburg called Glen Ora, and Jackie fell in love with the area as she was an avid foxhunter. Shortly thereafter, they purchased 39 acres and set out to have their own house built. The house cost more than $100,000 to build, and Jackie named the farm Wexford after JFK's Irish family's heritage.

While the house was completed in the spring of 1963 and Jackie visited occasionally, the family didn't spend a weekend there until October. And, as we all know, JFK was assassinated that November. Jackie never returned to the home, and it was sold in 1964.

Wexford is now for sale again, and while the house and grounds are gorgeous, it is a bit outdated. The estate has now grown to 166 acres and includes four parcels, swimming pool, tennis court, barn, and the historic stone walls that Virginia's Hunt Country is known for.

Below are quite a few pictures – two show Jackie and JFK during one of their few visits. The rest depict Wexford in its current state. Enjoy and Happy Friday!