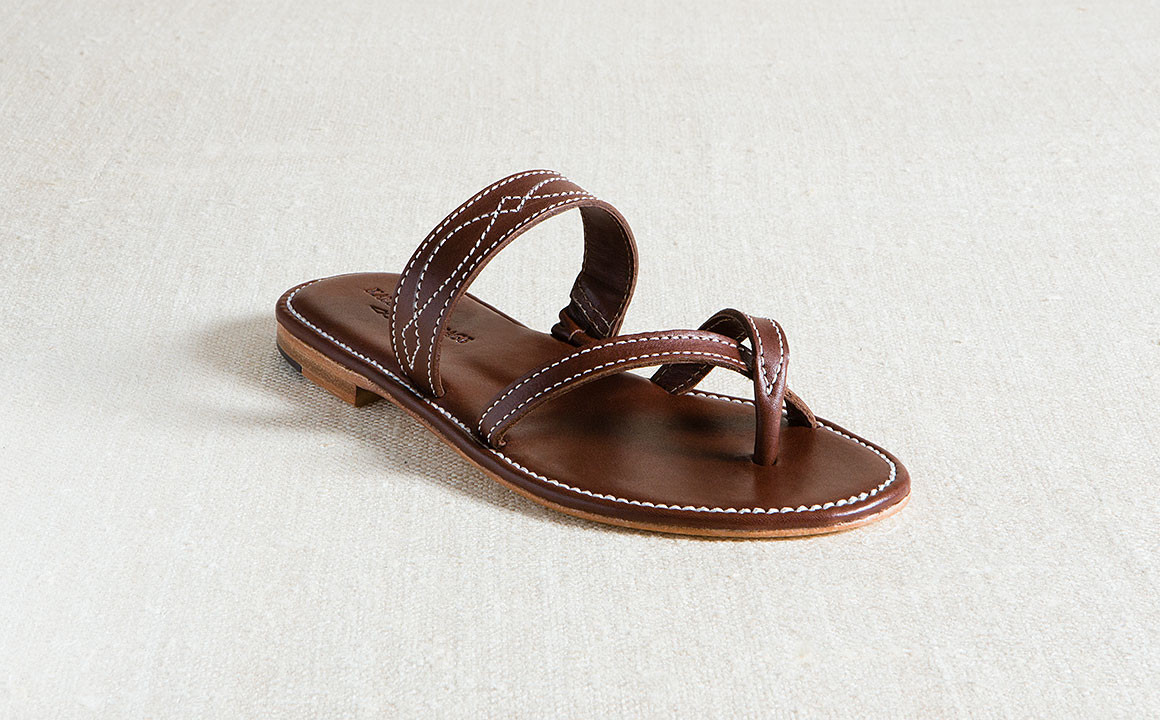 14 Jan

Katharine Page Sandals

Last year, via my second favorite equestrian lifestyle blog, Dappled Grey, (because mine is my favorite, naturally!), I became aware of Katharine Page. Inspired by the best of classic equestrian life, Katharine Page's sandals are exquisite.

"Katharine Page is a new American brand drawing inspiration from the traditions of equestrian sport. The finest natural materials, meticulous craftsmanship, and our signature 'fancy stitching,' are key elements of our brand."

While I do not own a pair of KP sandals (yet), two words come to mind when viewing them: comfort and indulgence. Equestrians love both. First and foremost, we need our footwear to be comfortable and long-lasting; we certainly won't be mucking stalls in these sandals, but equestrians are hardy, outdoorsy, and always on the go. If we can maintain this fast-paced lifestyle while at the same time looking fashionable – even better.

Currently, there are seven styles of sandals to choose from. However, my two favorites are below: the Fairfield and the Del Mar.

With these sandals, luxury and practicality collide. I can't wait to snag a pair this summer!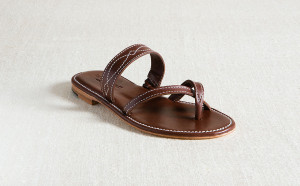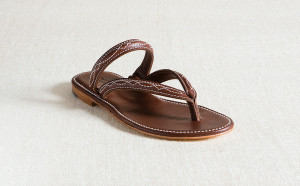 All photos via the Katharine Page website.