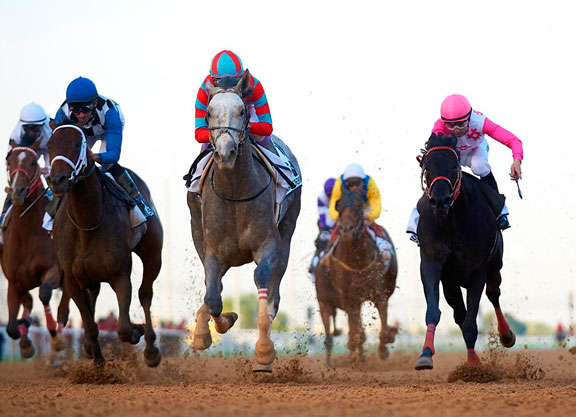 10 Jun

Lani the Legend

If you've been following the Triple Crown campaign, then you've heard of Lani, the gorgeous grey with a mind of his own! He was born in Kentucky, but trains in Japan where he is a star.

Lani is my spirit animal, and I wish I could be more like him. If Lani doesn't want to do something, Lani doesn't do it. He's out of control. Sometimes he wants to gallop for his morning workout…sometimes he doesn't…and you can't make Lani do something he doesn't want to do! I just love that as he's being loaded into the starting gate for a race, his connections literally don't know what he's going to do. He keeps everyone on their toes, that's for sure!

Lani likes to be stalled far away from everyone. He doesn't participate in the traditional post parade. Lani is all about Lani, and that is why I love him.

But despite his antics, he's an excellent racehorse. At the end of the Derby and the Preakness, Lani was bringing it – he just ran out of track. I'm excited to see what he does in the Belmont tomorrow, so he is my pick. I think he's going to have to put up a big race in order to beat Exaggerator though, so it will be an interesting one for sure!

Want to learn more about Lani? Follow him on Twitter here, and check out this article in Horse Nation – it's hysterical!

Happy Friday!