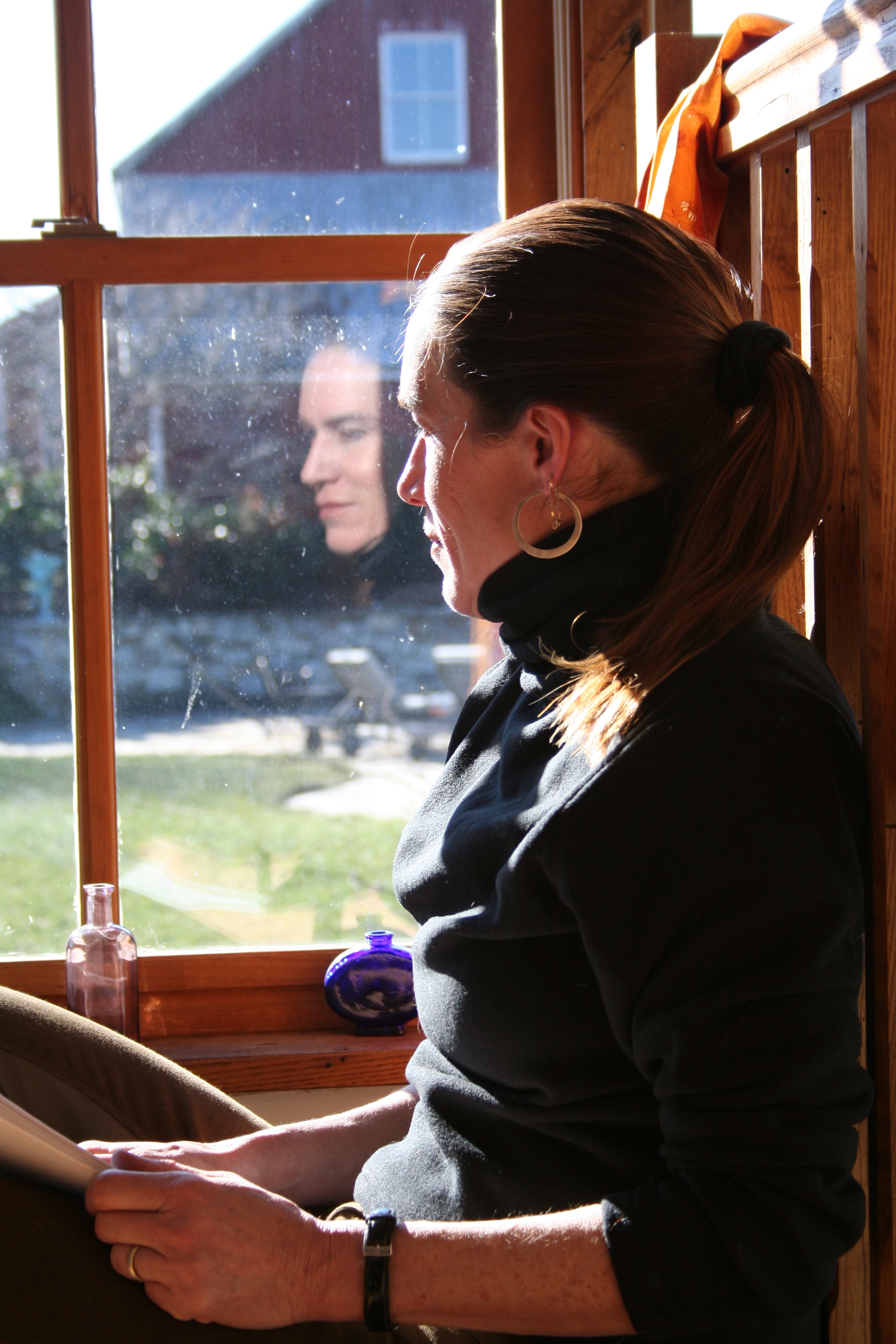 18 Jul

Life is Full of Surprises for Author/Eventer, Julia Wendell

I came across Julia Wendell's memoir, Finding My Distance – a Year in the Life of a Three-Day Event Rider, about a year ago. As soon as I picked it up, I became so engrossed with Julia's life that I could not put this book down. As a Marylander myself, it was comforting to read about places I knew/had visited, to recognize certain names within my local horse community.

Shortly after finishing the memoir, I wrote a book review that I later published here. I contacted Julia through Facebook to introduce myself (we have a few mutual "friends"), rave about her book, and to simply make her aware of my blog post/review.

When I received the kindest reply, I gathered up the courage to ask for an interview! I wanted to learn even more about this person whom I felt I already knew, having spent a literary year with her and her family. Below is the Q&A; Julia's responses are so beautiful that I left them in their entirety.

Your background is in poetry; what made you decide to write a memoir? Was it something you've always wanted to do? Or did it just happen through a multitude of diary-like entries that year?

The idea actually struck me like a bolt of lightning. I was reading Josh Pons' Country Life Diary when the inspiration hit. Actually, Finding My Distance is modeled on that earlier book by Pons – I thought it might be useful to bring an eventer's daily life into focus the way Pons brought a breeding farm owner's. I never thought I would write non-fiction again after my graduate school experience toiling over long essays and critical papers. My creative juices always quenched lines of poetry until I had my idea for Finding My Distance.

I wasn't sure what I was writing or for whom; I just thought it might help me make better sense of my day to day. But then, in the process of writing, the entries became a necessary part of each day, and I couldn't wait to wake up the next morning and get to my computer (which is when I always write). Little by little, the un-horsey part of my life began to infiltrate the entries, until my horse world became metaphorical for my human world, and the other way around. I learned as much about being a mother in the writing of this book, as I did about my place in the world of three-day eventing. How tightly interconnected all of the aspects of our life can be!

I believe this book is set in 2005; why did you pick this year to chronicle?

The book is set in 2005, but the actual year was irrelevant to the start of the diary. One of the exciting things about writing a chronicle is that the author has little control over its plot; its plot is life as it unfolds, so the book kind of wrote itself—at least the first draft. The process was a mystery to me, one that I had no idea as I wrote it how it would turn out. While the first draft took all of eleven months to write, the many subsequent revisions and drafts took the better part of three years. Writing is re-writing is one of the most valuable things I learned in graduate school.

If your readers could take one thing away after reading this book, what would that be and why?

That life is full of surprises, and that anything is possible if you work hard enough and have a vision and faith in yourself.

How are our stars these days? Huey? Redmond? Surf Guitar? Jerry the Racehorse? Calvin?

How nice of you to ask!! Huey took a student of mine around novice and training events for a couple of years, until we finally retired him two years ago. He is currently happily grazing away in our front field—where our water jump lives. On hot summer days, you'll find him splashing and wallowing in the cool, running water!

Redmond is teaching a businessman how to post; Surf is putting up with Barrett on walking trail rides. Jerry the Racehorse was finally sold to a young eventer who still owns him and is running novice and training level events with him, and Calvin…well, Calvin just carted me around the three star at Bromont this past June. It took me 7 years to get back to the three-star level, post Redmond. My next goal is the Fair Hill *** in the fall, with Calvin, where I plan on running faster, negotiating my counter canters and flying changes with more polish and finesse, and not running at the last stadium fence.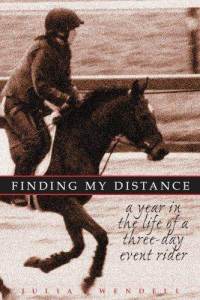 In your story you send the fillies to the track and keep the colts for eventing – why?
Oh, we send colts to the track, too. Little Selery Salt grew up and went there and did quite well for us, and we still mourn the day he was claimed. We've heard that he's standing stud now somewhere in Tennessee. Barrett always likes to say that we send our sporthorse rejects to the track, but I think a truer statement is that we tend to give our babies at least a handful of race starts. Whether or not they come back to us sort of depends on how badly I want to try to make event horses out of them, or how badly we need the racing revenue.
I know you travel quite frequency for competitions, but it seems that you didn't have the best time in Aiken, SC that winter. Have you ever returned there for the winter season?
For a few years after Houston's death, I found it impossible to return to Aiken and wintered at Pine Top Farm in Georgia instead. Eventually, the charming town of Aiken with all of its emphasis on eventing lured me back, specifically to Jumping Branch Farm, and the hospitality of its owner, Julie Zapapas and Frank and Kay Chew, owners of the cabin I stay in, adjacent to the farm. In the last few years, I've grown to consider Aiken my home away from home and spend 6-8 weeks each winter there. Time really does heal all.
Do you have any other literary projects in the works? Poetry or nonfiction?
I'm currently finishing up an odd manuscript that mixes recipes with poems. Originally, it started out as a cookbook compendium of favorite family recipes that I gave to my kids last Christmas. Compiling the recipes sparked ideas for poems; the more I recipes I re-discovered, the more poems about food and memories associated with food and eating I wanted to write. It's now a full-length manuscript of poems, with a few recipes as springboard epigraphs for the poems. I hope to finish it up in the next few months.
I have been struggling with the idea of writing more nonfiction. Several people have encouraged me to write a sequel to Finding My Distance, but I have never been inclined to write the same book twice and have generally found that sequels to movies are never as good as the original. So, I am leaning toward another direction—but the bolt of lightning hasn't struck yet.
Just some fun questions:
Being a huge horseracing fan/complete lover of Thoroughbreds myself, I have to ask…who is your all-time favorite racehorse?
R. Huey and Surf Guitar
You also have a literary background, so as an English major, I'm curious – who is your favorite author? Your favorite novel?
I don't have favorites, really. I read a ton of fiction, so I can tell you books that I've read in the last year or so that I loved—like Sebastian Barry's A Long, Long Way, Michael Downs' The Greatest Show, The Marriage Plot, by Jeffrey Eugenides, Extremely Loud and Incredibly Close, by Jonathan Saffron Foer, The Brief Wondrous Life of Oscar Wao by Junot Diaz, and Julian Barnes' The Sense of an Ending.