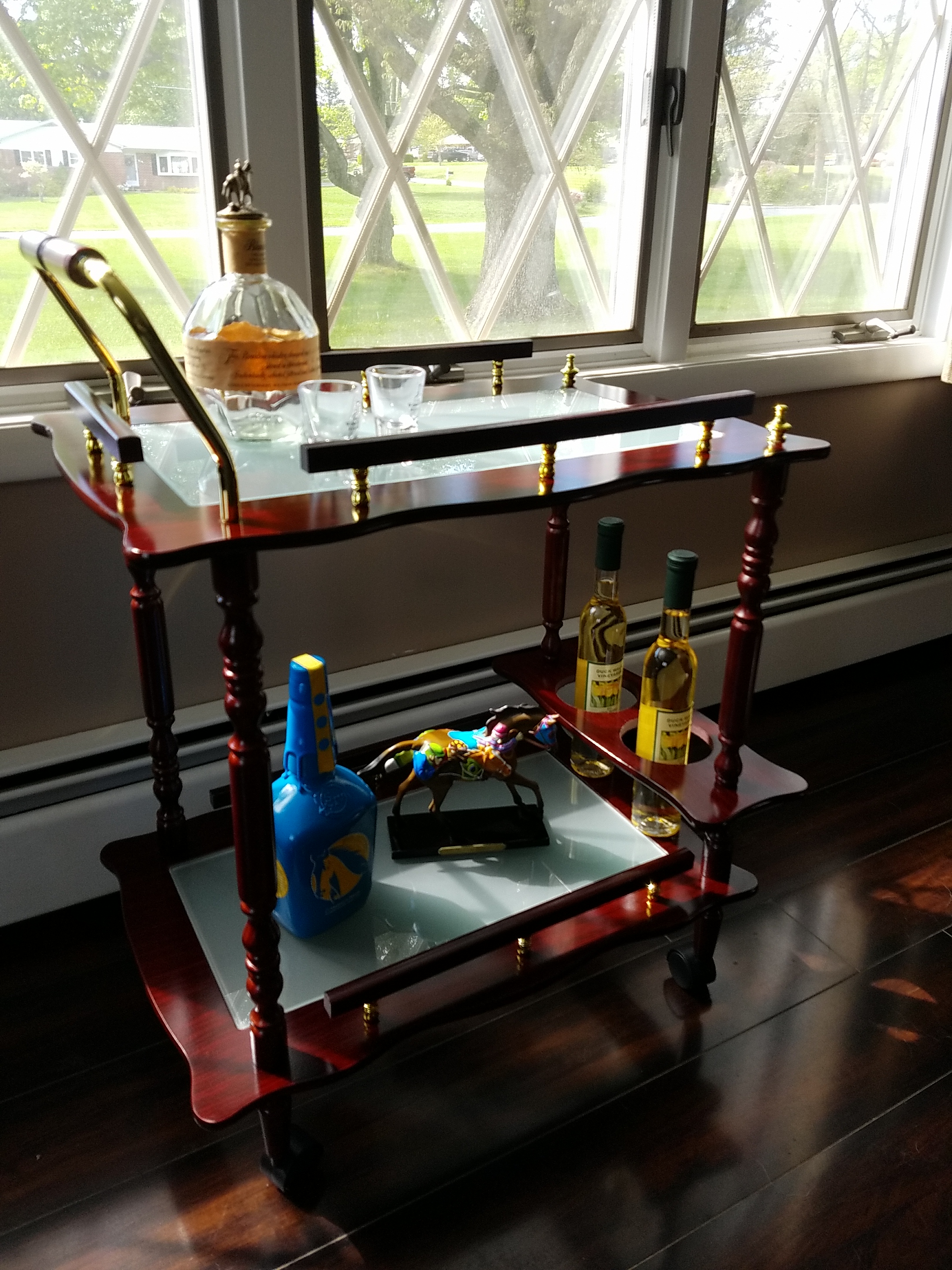 19 Sep

Living Room Bar Cart

If you've been following this blog for a while, then you know that I'm a yard sale junkie. I had been on the lookout for a bar cart at yard and garage sales for quite some time, but I wasn't having any luck. You also know that with my horses and my home renovations, it's Design on a Dime around here, (and I wouldn't have it any other way)!

That said, I couldn't locate a used bar cart, so I took to Amazon. Of course, there were all kinds of carts for sale, but I didn't want to spend too much. I ended up with one of the cheaper ones (less than $70), but I'm SO pleased with it!

It was very easy to put together – I did it by myself in about a half hour – and it looks really cute and traditional! Right now I have it in front of my living room windows and have mixed and matched plenty of bubbly for parties. For how inexpensive it was, it is sturdy, wheels around easily, and holds quite a bit of weight.

If you're on a budget but in the market for a bar cart, I'd highly recommend this one! There are other similar designs on Amazon as well. Cheers!