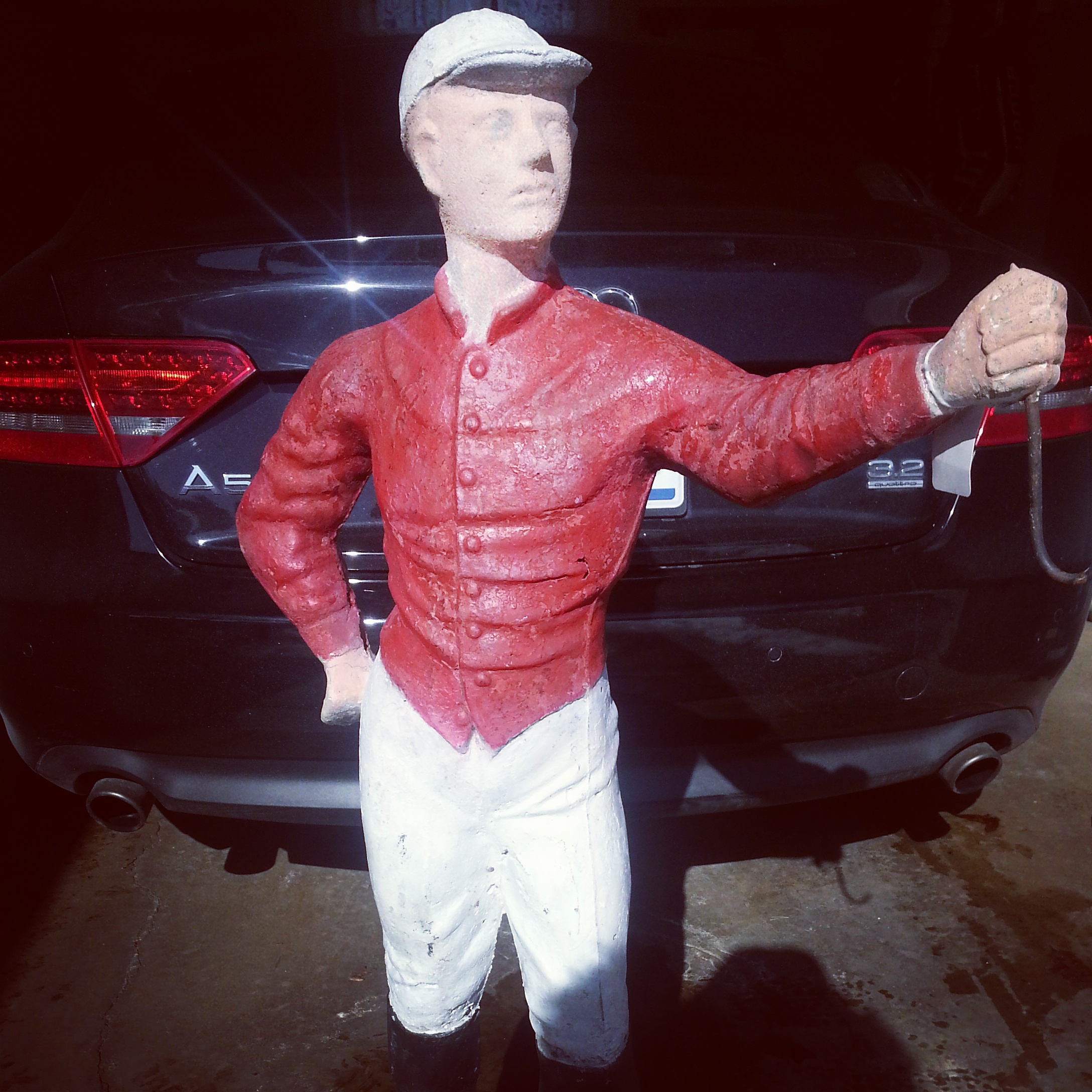 02 Mar

Meet George

I decided that THIS would be in the year in which I purchased a lawn jockey. I've always wanted one, but wanted to wait until I had my own farm before I began my search. A few weeks ago, I stopped by a local antique shop only to find they had closed early due to weather. As I peered in through the door, however, I spotted a jockey just to the right of the showroom and immediately knew I had to have him!

This past Friday, I took my husband with me as I figured the jockey would be a little pricey, and I wanted his approval (and help carrying) before I brought this guy home. As soon as we saw him, it was love at first sight! And even better, the shop accepted our cash price discount (it never hurts to ask!).

I named him George Richard, and he is such a welcomed addition to the family! He also weighs a ton, so moving him was quite a task. Right now he's under my patio, but eventually he'll go in the front yard, either alongside the lamp post or next to our farm sign that is currently in construction. I may repaint him at some point, but I really like his worn, vintage look as well.

I'll post pictures sometime this spring once he's in his permanent place!