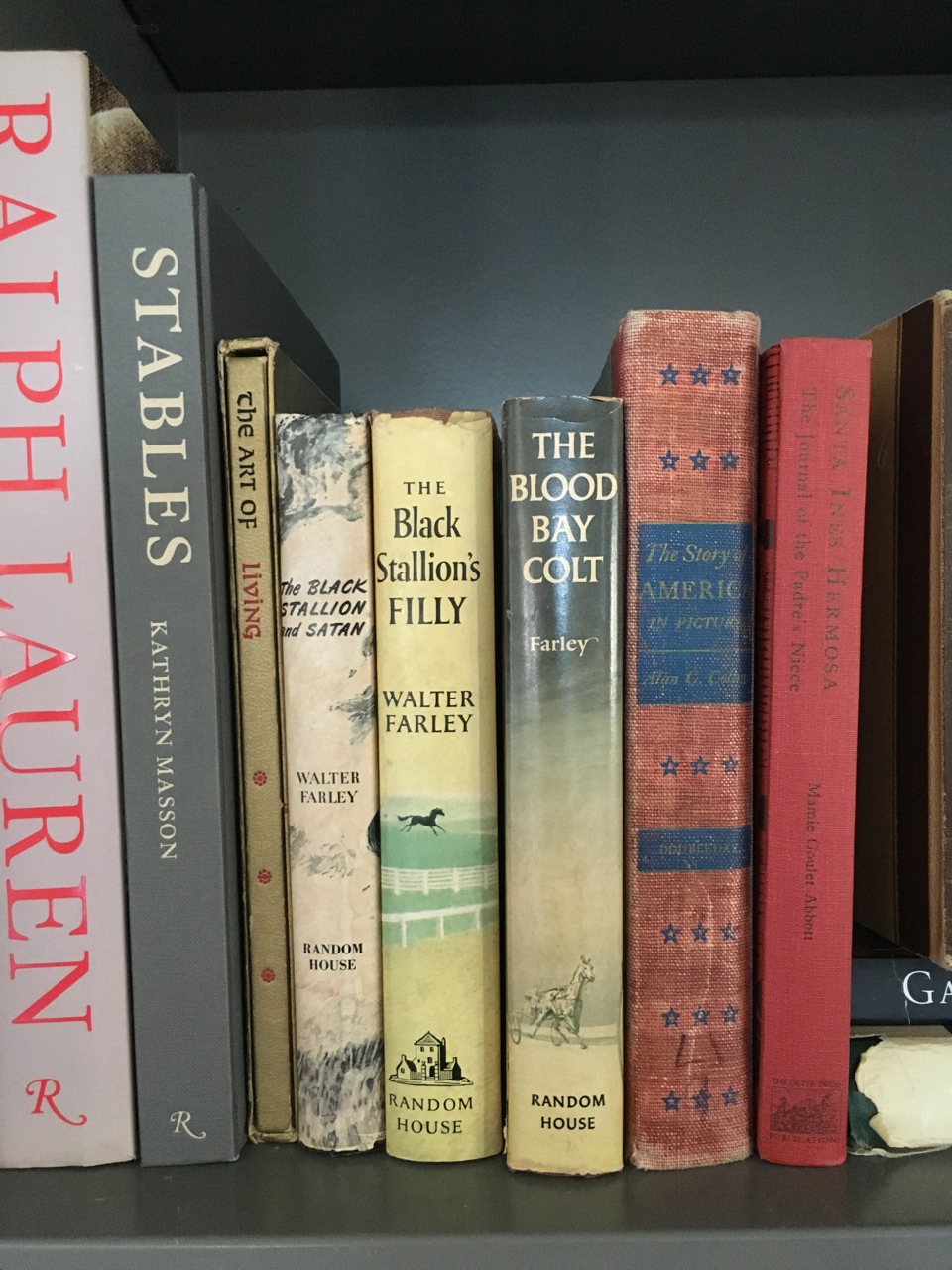 30 Nov

Milton Menasco & The Black Stallion Series

While equestrian artist Milton Menasco was best known for his horse portraiture, he was also recognized as the illustrator for four books within The Black Stallion series. This series, published by Random House, released its first book in 1941.

Menasco illustrated, including the cover, the following: Son of the Black Stallion, The Black Stallion and Satan, The Black Stallion's Filly, and The Blood Bay Colt. Each book is filled with a variety of illustrations throughout. The Black Stallion's Filly, in particular, has a very simple and endearing drawing at the beginning of each chapter.

The pictures below are provided by Alli Addison, great-grandniece of Menasco, who has partnered with me on these blog posts. She owns the first printings of the three books pictured. You can see more of Menasco's work on her Instagram account, @miltonmenasco.