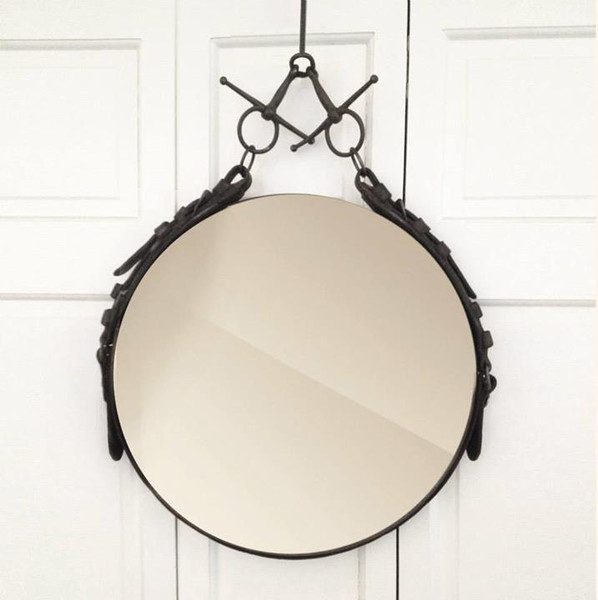 23 Oct

Mirror Mirror

While perusing the internet, I came across this hand-crafted, custom-made leather bridle mirror. Stephanie Reppas of October Design Co. has a "love of design (and power tools) has led her to branch out from traditional graphic design, to larger-scale 3-D projects and media. She's trained in welding and cold-casting, and is currently pursuing a degree in Industrial Product Design at NYU."

What a cool idea! James and I are updating our house room by room, and of course I have a heavy equestrian theme running throughout. (Some rooms have a nautical flair too as James loves the water and boating). This mirror would look perfect in a bathroom, hallway, or stairwell. It would also be the perfect addition to my tack room!

"Steph tracked down a vintage bridle from a horse ranch in Montana, cleaned and conditioned the leather, and refinished the bit with a rusted gunmetal patina. For the mirror backing, she repurposed an 18-inch spruce wood tabletop, sanding and staining it to bring out the beautiful wood grain detail. The bridle was modified with an extra leather strap culled from an antique horse hame to add length. Steph hand-tacked the leather around the wood frame before dropping in the mirror."

I love when people get creative and decorate with riding equipment!