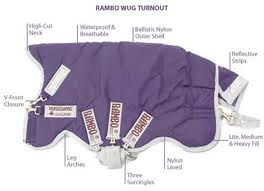 09 Mar

Misty Ensures Mild Winter

East Coasters in the Mid-Atlantic region enjoyed an unseasonably mild winter this year. I dread winter like I dread flying. For me, winter is like one long, 3 month airplane flight.

But not this year! I prayed that the weather would hold out so I could train and get Misty to her last show of the season, which was held on November 6th. It was a beautiful, sunny, warm day (especially for November). As I settled Misty back into her paddock at home after the show, I thought, okay – I've done my show…if the weather is going to change to crap, it can do it now.

But it didn't. I kept waiting for the temps to drop into the teens and 20s and to hear snow in the forecast, but it never came and I was overjoyed! Now on March 8th, I know I'm not completely out of the woods, but spring is close enough that I feel like I can sigh with relief. Winter skipped us!

About two weeks ago I realized why winter never appeared for us Marylanders. It was because I had purchased a brand new, $400 Rambo coat for Misty at the end of October – duh!!! I've never had a $400 coat, but nothing is too good for my baby!

It's Murphy's Law. For the last few winters, Misty has used her older Rambo, purchased very on sale in 2008…and then we subsequently had record-breaking snow fall and cold temps. Last fall, that coat was, umm, rather snug when I tried it on her, (Misty swore it was a final growth spurt as a 7 year old…I think she'd been hitting the hay and grain too hard), so I bought her a new one, one size larger. A brand new, big, expensive, pocket-emptying coat.

She wore it all of 3 weeks…and not even consecutively! She's been perfectly fine in her lightweight coat the rest of the time.

But you know what – that's fine. I'll take one for the team. If I have to buy a ridiculously expensive coat for my horse to ensure a mild winter, I'll do it.

You're welcome.