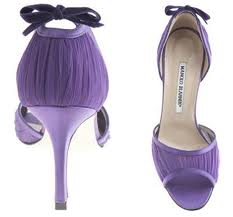 16 Dec

Misty's Christmas List

Misty's a bit of a diva. She likes the finer things in life and dreams big. As I have had the privilege of being her mom for more than three years now, I was not surprised to receive her extravagant Christmas list. Please see below.

Recently, Misty and I have gotten into dressage. We have been taking lessons at Thornridge Manor and even showed in a small schooling show this past November. I purchased a dressage saddle (well, my birthday present from Misty – she's occasionally quite generous), but didn't have the extra money for a bridle. Misty wants one for Christmas so she can have matching tack. She's a very particular fashionista.
Misty has requested treats…but not just any kind of treats, organic treats from Withers & Withers. She likes the fancy tin with the grey horse on it…figures.
A stall ball. Misty lives outside 24/7 because she has a run-in…but she will occasionally come indoors to her stall during extreme weather. Though she isn't inside often, she wants to be entertained when she is. She wants a stall ball in either purple or blue.
Since Misty and I are traveling a lot more (to lessons, shows, etc.), she wants a horse trailer. We already have one…but she wants another one. A newer one. The bigger, the better. Girlfriend wants to travel comfortably in style. See the picture below…classic Misty. She'll have a grande white chocolate mocha with 2% milk and whip, please!
Misty really likes her current barn, but she's asked for another…one on MY farm. I haven't had the heart to tell her that we haven't bought the farm yet, but she's not the best listener anyway so I probably won't even mention it. She wants a barn like the ones I saw in Kentucky. She says she deserves it.
And finally, Misty has asked for some shoes. And no, not horseshoes. She wants two pairs of Manolo Bhalniks. What can I say? She's sassy!